About Aditya Pancholi

Male actor Aditya Pancholi from India, famous due to bollywood
Famous Actor
Aditya Pancholi Actor Pictures, Interviews, Biography

Aditya Pancholi (born 12 September 1965) is an Indian film actor working in Hindi Cinema. Aditya has also proved his worth in many villainous roles as well, the recent being Dum Maro Dum. His performance in Yes Boss and the double role in Jung was very well received.


Early life

He's the son of the filmmaker Rajan Pancholi and Aruna. He has one sister and two brothers. He was born as Nirmal Pancholi, Mumbai, India.


Personal life

Pancholi met actress Zarina Wahab while filming Kalan Ka Tika whom he married in 1986. They have a daughter, Sana, and a son, Suraj.


Career

He has appeared in over sixty-five films and also appeared in several television productions. Pancholi is perhaps best known for the films Saathi (also known as The Companion) (1991), Aatish: Feel the Fire (1994), Yes Boss (1997) and Musafir (2004).

His best work till date is in the movie Saathi, directed by Mahesh Bhatt.


Films

2012 Hook Ya Crook Mahesh Narayan

2011 Raftaar 24 x 7 Media Tycoon

2011 Dum Maro Dum Biscuit

2010 Striker Jaleel

2004 Musafir Inspector Tiger (as Aditya Panscholi)

2003 Border Hindustan Ka Ranbir Singh

2003 Chalte Chalte Hostile businessman

2002 Jaani Dushman: Ek Anokhi Kahani Ashok Kejriwal

2002 Aankhen Police Inspector (as Aditya Panscholi)

2002 Yeh Dil Aashiqanaa Akhmash Jalaal

2001 Baghawat - Ek Jung

2000 Tarkieb Mohan Multani (as Aditya Panscholi)

2000 Jung Inspector Khan

2000 Baaghi Vikram

2000 Jodidar Forest Officer

1999 Aaya Toofan Noor Mohammed Azaad

1999 Benaam Shera

1998 Military Raaj

1998 Dand Nayak

1998 Hafta Vasuli Salim (as Aditya Panscholi)

1998 Zanjeer

1997 Yes Boss Siddharth Chaudhary

1997 Hamesha Yash Vardhan

1996 Khilona Rajkumar

1996 Zordaar Shiva/Tony

1996 Muqadama Inspector Manoj Saigal

1996 Mafia Inspector Bhagat Singh

1996 Jung

1996 Ek Tha Raja Raj/Raj Dogra

1995 Ram Shastra Inspector Kavi

1995 Gambler Inspector Shiva

1995 Ravan Raaj: A True Story

1995 Surakshaa Suraj/Maharaj Vijay (as Aditya Panscholi)

1994 Aatish: Feel the Fire Nawab

1993 Chor Aur Chaand Suraj "Surya" (as Aditya Panscholi)

1993 Bomb Blast

1993 Muqabla Traffic Constable Deepak

1993 Game Raja

1993 Tahqiqaat Peter

1992 Tahalka Capt. Rakesh

1992 Sahebzaade Rahul

1992 Yaad Rakhegi Duniya Vicky Anand

1991 Jeevan Daata Vishnu

1991 Akayla Ajay (as Aditya Panscholi)

1991 Saathi Suraj (as Aditya Panscholi)

1991 Shiv Ram

1991 Dushman Devta Suraj

1991 Paap Ki Aandhi CBI Inspector Vikrant

1991 Vishnu-Devaa Insp. Devaa Prasad

1991 Hafta Bandh

1991 Naamcheen Rajan

1991 Laal Paree Shankar

1990 Awaragardi

1990 Sailaab Krishna/Rajiv

1990 Baap Numbri Beta Dus Numbri Anil/Ravi

1990 Maha-Sangram Suraj 'Chhota' Godha

1990 Taqdeer Ka Tamasha Inspector Suryapratap

1990 Awwal Number Ranvir Singh (Ronny)

1990 Gunahon Ka Devta Sunny Khanna

1990 Pyaar Ka Toofan Shyamu

1990 Veeru Dada Amit G. Anand

1990 Zakhmi Zameen Mangal/Raju/Inspector Vijay

1989 Ladaai Amar D. Sharma

1989 Desh Ke Dushman Umesh S. Gupta

1989 Lashkar Amar

1989 Jaadugar Shankar Narayan

1989 Kahan Hai Kanoon

1989 Mohabat Ka Paigham Naeem

1988 Maalamaal Chander Oberoi

1988 Dayavan Assistant Commissioner of Police

1988 Dharamyudh Thakur Vijay Singh

1988 Khoon Bahaa Ganga Mein

1988 Qatil Kumar S. Sinha

1988 Kab Tak Chup Rahungi

1986 Sasti Dulhan Mahenga Dulha Anil (As Nirmal)


Awards & Nominations

* 1998 Nominated Filmfare Best Villain Award for Yes Boss
* 2011 Nominated Global Indian Film & TV Honours award for Best Villain in Striker.
Actor Aditya Pancholi Photos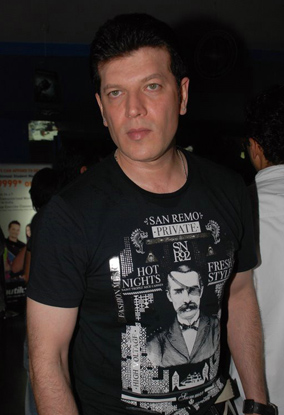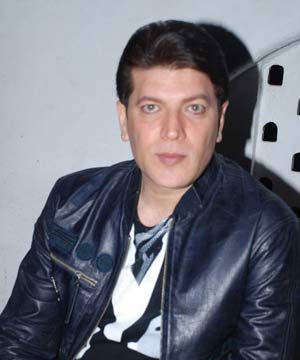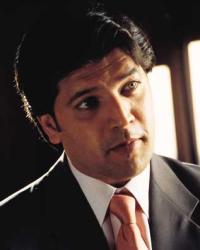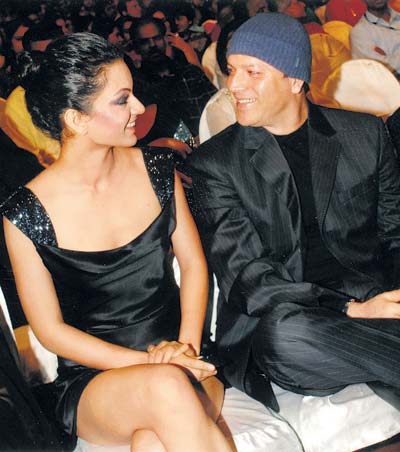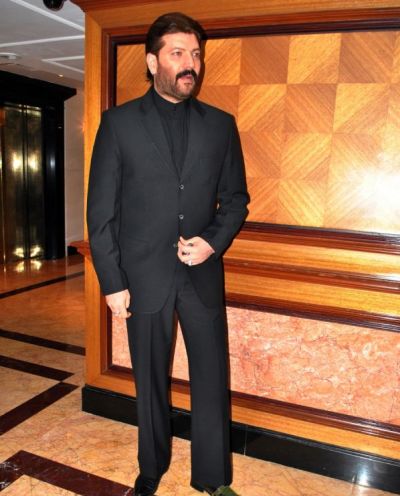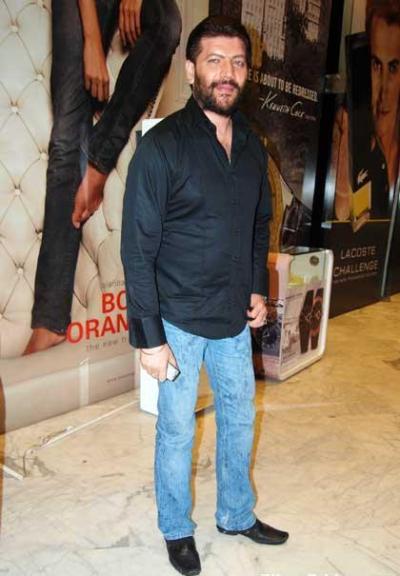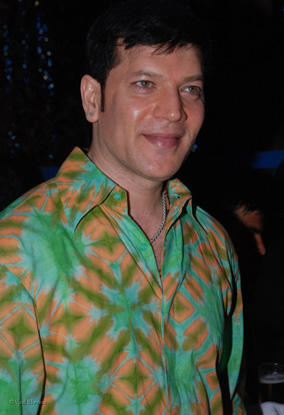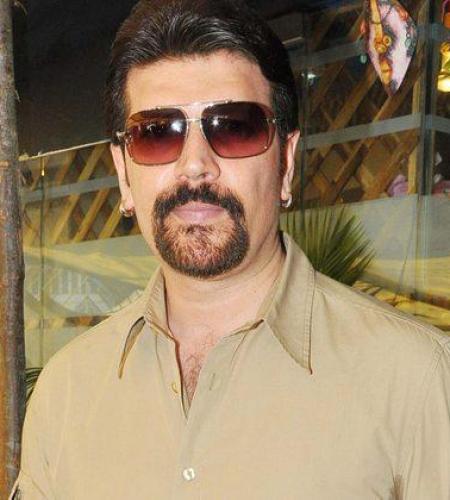 Send email to Aditya Pancholi's mail box:
| | |
| --- | --- |
| | More information about Aditya Pancholi will be added soon. If you found any nude picture, please report us. |









Advertisement