About Maradona Rebello

Male actor Maradona Rebello from India, famous due to bollywood
Film "Pankh 2010"
Maradona Rebello Actor Pictures, Interview, Biography

Maradona Rebello (born 22 June 1986) is an Indian actor who works in the Bollywood film industry. Rebello's first name was inspired by the footballer Diego Maradona and was kept by his father. After acting in theatres in school and a brief career in modelling, Rebello's film career began with the 2010 film Pankh, which highlights the common practice in the Indian film industry of casting children in role contrary to their natural genders. Rebello played the character of a 20-year old boy named Jerry, who used to act in girl roles when he was young. Jerry used to cross-dress as a girl for his roles and after growing up, becomes confused about his identity. Pankh was released on 2 April 2010 and received negative reviews. After that, Rebello signed the film Dunno Y... Na Jaane Kyon, which deals with a homosexual relationship. The film was released in November 2010, and received mixed reviews.



Life and career
[edit] 1986–2008: Early life

Rebello was named after the footballer Diego Maradona, during the Quarter Final between Argentina and England, in the 1986 FIFA World Cup. Where on one hand Diego Maradona scored "the goal of the century", back in India, Maradona Rebello was born. His father, who is a sports manager, was inspired by Diego Maradona's winning goal and named his son as Maradona. The Rebellos are a Christian family from the Mumbai suburb of Bhayander. While Rebello was always passionate about acting, he was all set to pursue medicine after his Higher Secondary studies. He even acted in plays such as An Evening With Shakespeare and Actors which was staged at the National Gallery of Modern Art. He said, "once did a play An Evening with Shakespeare and Actors. There was a scene where Romeo is mesmerised by Juliet when he sees her for the first time. I've said those lines a million times." Rebello's modelling career took off by chance when he was spotted by a model coordinator outside a cinema hall and was signed up for assignments. Rebello also auditioned for the 2009 film Slumdog Millionaire and met director Danny Boyle, but was rejected because Boyle thought that his looks were not Indian enough to meet his characterization.

2009–present: Bollywood debut, Pankh and Dunno Y

While doing BMM (Bachelors in Mass Media) from St. Xavier's College, Mumbai, Rebello got an offer from Sudipto Chattopadhay to audition for the upcoming film Pankh. He went for the audition and gave his shots, but was apprehensive to join the Bollywood film industry, because he believed in a different image of Bollywood—one with romance and drama. "I went for the audition of the movie Pankh. Director told me about the demands of the role. I told it to my parents and they heard the story from the director Sudipto. They gave me green signal to act in the movie. Nude scene and scene of an onscreen kiss with a boy are very essential in the movie. It's very hard to imagine the story without these scenes." Rebello was impressed by the script and accepted the role. The film is reportedly based on the case of child actor Ahsaas Channa, who is apparently a girl passed off as a boy in movies like Kabhi Alvida Naa Kehna and Vaastu Shastra. The film highlights the common practice in the Indian film industry of casting children in roles contrary to their natural genders.

Rebello played the character of a 20-year old boy named Jerry, who used to act in girl roles when he was young. Chattophadhay said, "Jerry's character is very complex. The film shows him as a famous child artiste. He cross-dressed as a girl for his roles and is confused about his identity. There is also a song in the film where he fantasizes about Bipasha Basu seducing him, creating confusion in his mind about his real identity." During shooting, Rebello was embarrassed about his nude scenes in front of actors Lilette Dubey and his kissing scene with another man. About his experiences while shooting Pankh, Rebello said, "When we shot the nude scene, the crew was kept to a minimum. But I was in safe hands at the end of the day. I never imagined that my debut would be in the form of Pankh. I am blessed. I also feel that if Pankh would've come immediately after Dev.D, it could've worked better. But this is the right time for it to make it to the cinemas."


Pankh was released on 2 April 2010 and received negative reviews. Taran Adarsh from Bollywood Hungama said, "Frankly, Pankh made no sense to me and at the end of the screening, I only felt sorry for myself since I wasted two precious hours of my life on something that wasn't worth it. Talking of performances, Maradona Rebello tries hard to look convincing." After the film, Rebello signed another project—titled Dunno Y... Na Jaane Kyon—where plays the role of a man who has an affair with his gay brother's wife. Rebello said, "I can't reveal much about the part. But I got to work with screen divas like Zeenat Aman and Helen. Not bad for my second film." The film was directed by Sanjay Sharma and written by his brother Kapil Sharma who also played the lead. It premiered in April 2010 at India's first mainstream Gay Film Festival and the Kashish Mumbai International Queer Film Festival. Featuring the first gay kiss in Indian cinema, Dunno Y has Aman performing the song "Aap Jaise Koi" from her 1980 film Qurbani. Dunno Y was also selected for screening at the New York Film Festival in September 2010.

Dunno Y was released in November 2010, and received geenrally mixed reviews. Rajiv Vijaykar from Indian Express felt that "The sequences between the gay lovebirds are sensitively yet boldly handled and director Sanjay Sharma deserves a pat for evoking some amount of sympathy for homosexuals at a time when the legalities were different in India–the film is set in 2008. Yuvraaj and especially Kapil are very effective as the lovers. But the film has several flaws, most of them avoidable. For one, the main issue is diluted too much with the politics within the family, and the issue of the errant father serves no purpose." Subhash K. Jha, while writing for Bollywood Hungama, commented that "While the explicit gay love-making sequences are done with a bravado that's more corny than candid a sub-plot about the gay protagonist's torrid affair with her brother-in-law (Maradona Rebello) has potential. But by the time the Neglected Wife and the in house toy boy get into a shower together the passion and the pain of a family on the edge, have all been washed away."


Influences

Rebello used to be in dramatics in school and did modelling while he was in college. Hence, he was associated with the world of acting and stardom from a young age. His primary influences have been actors Shahrukh Khan and Amitabh Bachchan. His other inspirations are Mexican actor Gael García Bernal and Hollywood actors Leonardo Di Caprio and Jude Law.
Actor Maradona Rebello Photos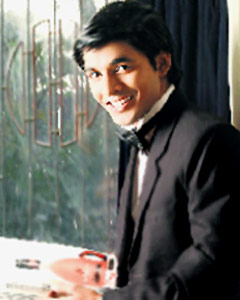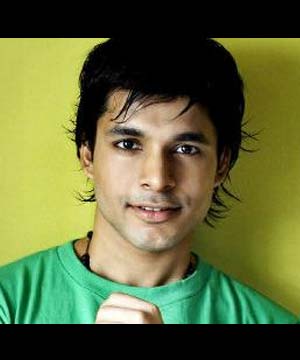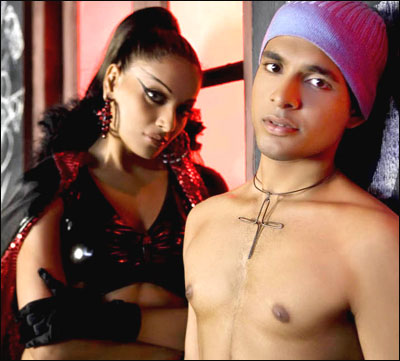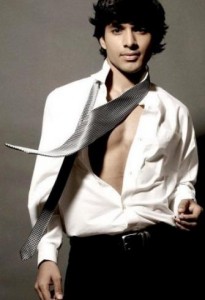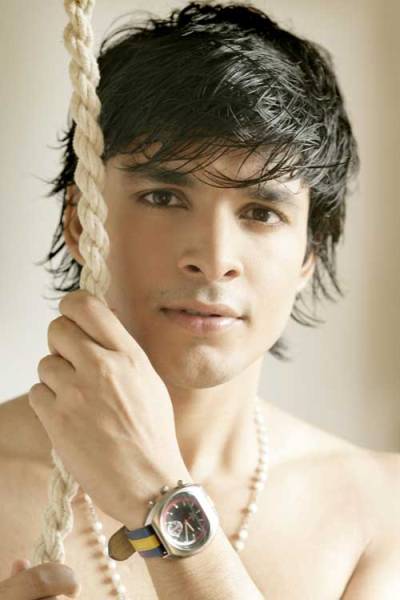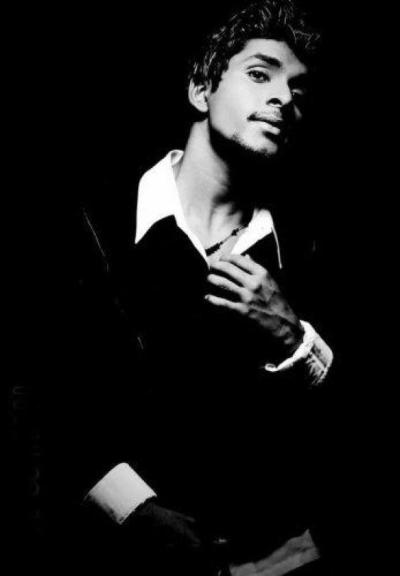 Send email to Maradona Rebello's mail box:
| | |
| --- | --- |
| | More information about Maradona Rebello will be added soon. If you found any nude picture, please report us. |









Advertisement