About Karishma Randhawa

Female actress Karishma Randhawa from India, famous due to tv
Hello Dollie
Karishma Randhawa Model Pictures, Interview, Biography

Karishma Kaur Randhawa, who shot to fame after her role of a schoolgirl in the popular soap 'Hello Dollie' which was aired on Star Plus.

Randhawa essayed the role of a bubbly schoolgirl in the popular soap Hello Dollie which was aired on Star Plus. Karishma is born in Chandigarh and has schooled all over India, as her father was a Colonel in the Indian Army. She felt the acting bug bit her quite early.

Initially he was a bit apprehensive in taking up the role as she was plagued by the doubts and fears of playing a married woman who does not get to smile even once in the 90 minute movie. But now when she looks back she claims that she could not have made a better choice. She was selected to play lead in Ants and was also offered a big- budget film Perfect Husband. She accepted to do that film as well. Over the weekends and vacations this young actress carries on well with her modeling assignments also. She has also anchored a documentary for the BBC The Will Power.

Her immediate or extended families are not even remotely connected to the world of films. She claims that as a child she was quite shy and a complete introvert. In her spare time she used to take refuge in books or spent time singing or horse riding.

Karishma had her first dash with glamour in the year 2000 when she was crowned the 'Miss Monte-Carlo.' It was sheer curiosity that made the teenager participate in the contest but since then there was no looking back for her. She had done a lot of ad campaigns and then she appeared in a number of music videos for renowned singers. She also anchored cultural events in her university functions and other shows organized by the multinationals in the city.

During a visit to Mumbai she went for a Balaji Telefilms audition just for a lark and got selected. She made her television debut with the role of Sonu in Kahani Ghar Ghar Ki. Ekta Kapoor soon cast her in the second leap in Kkusum also. Somehow she managed to convince her dad about letting her stay in Mumbai and then stayed back to pursue her career. She also portrayed a significant role in Aruna Irani's home production Rabba Ishq Naa Hoye.

Her dream role is that of Rani Mukherjee in Black. She does not believe in formal training in acting and she claims that acting comes to her naturally. On the personal front she got married last year Yukta Mookhey's brother Kanwal who is into computer software formatting.

Currently she is seen in Sahara One's Doli Saja Ke, Woh Rehnewali Mahlon Ki and Naagin. Not content with three shows, Karishma is all set to appear in her fourth show – Lo Ho Gayee Pooja Iss Ghar Ki – on SAB.
Actress Karishma Randhawa Photos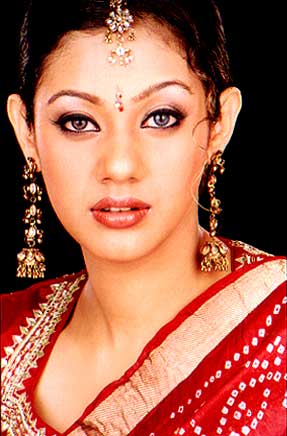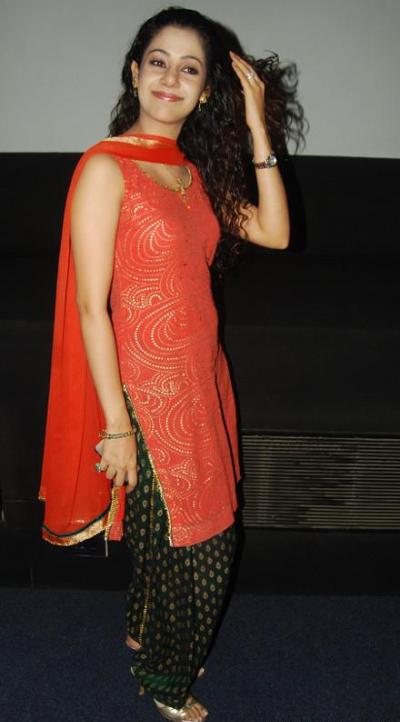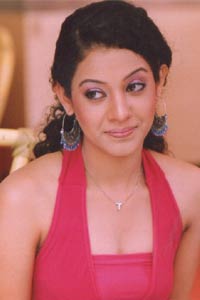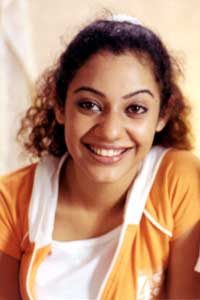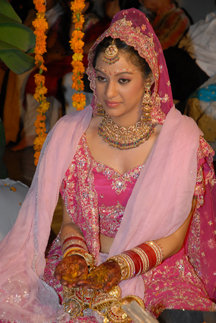 Send email to Karishma Randhawa's mail box:
| | |
| --- | --- |
| | More information about Karishma Randhawa will be added soon. If you found any nude picture, please report us. |