About Chinmayi

Female singer Chinmayi from India, famous due to tollywood
Playback Singer
Chinmayi Singer Biography, Interview & Pictures

Chinmayi Sripada (Tamil: சின்மயி ஸ்ரீபதா; born September 10, 1984) is an Indian playback singer, singing predominantly in Tamil. She is also a voice actor in Tamil and Telugu films, and has worked as a television presenter and a radio jockey as well. She is the founder and CEO of a translation services company called Blue Elephant.


Early life and background

Chinmayi's mother, T. Padmahasini, is a singer and musicologist, from whom she learned Hindustani and Carnatic music. After her birth and initial childhood in Mumbai, Chinmayi relocated to Chennai and attended the Children's Garden school until the age of 10. She was then enrolled at Hindu Senior Secondary School, Indira Nagar and went on to complete her school education through home study modules.

Chinmayi received the CCRT Scholarship for Young Talent for Carnatic Music from the Government of India at age 11. She won the gold medal from All India Radio for Ghazals in 2000 and the Silver for Hindustani Classical Music in 2002. She learned German as a language in the Max Mueller Bhavan in Chennai and completed certification courses from NIIT and SSI in web design. During her school life, she held jobs with both Sify and studentconcepts.org. Chinmayi currently holds a Bachelor of Science degree in psychology from the University of Madras.

Chinmayi is a polyglot; apart from Tamil and English, she speaks Telugu, Hindi and German fluently.


Career

Singing

Playback singing

She participated and won the singing competition of Sun TV, Saptasawarangal, following which she was introduced by Singer Srinivas to film composer A. R. Rahman. Chinmayi's playback singing career began with her performance of Rahman's "Oru Deivam Thanta Poove" for the film Kannathil Muthamittal. After a couple of years of singing exclusively for Tamil, Telugu, Tulu and Malayalam films, she made her Bollywood debut in Mangal Pandey: The Rising with the song "Holi Re". About a year later, she garnered more recognition with her performances of "Tere Bina" and "Mayya" in the movie Guru. In 2007, the song "Beda Beda" marked her first venture into Kannada playback singing. She has since received critical acclaim for songs such as "Sahana", Mayya Mayya, "Vaarayo Vaarayo", "Anbil Avan",[4] "Maiyya Yashoda", "Madhno", "Kilimanjaro" and "Nenjil Nenjil".

Jingles and Advertisements

Chinmayi has sung in various jingles and also dubbed for several artistes in advertisements.

The list of Jingles in which she has sung:

* The Chennai Silks (Vivaha Pattu) - Pattu Katti
* Maa Advertisemen - Anbukku
* Kalyan Jewellers - Humming
* Toyota Etios Theme Song - Pehli Baar
* Prince Jwellery Ad - Singara Nagaiyum
* Jayalakshmi Silks - Mathura Swapnangal
* Sri Devi Textiles
* Tata Gold Plus Ad
* Pepsi Ad
* Nali Silks Ad
* Textile India Ad
* Spinz Talc Ad
* Nyle Ad
* Suryan Fm title song
* Ragamalika Title Song

List of Ads featuring her as a Dubbing Artist

* The Chennai Silks (Vivaha Pattu) - Anushka Shetty
* Tata Gold Plus Ad
* Head and Sholders - Anushka Shetty
* Sabeena Citrus Plus Ad
* Sri Devi Textiles - Bhavana
* Saffola Masala Oats


Title songs for Television Serials

Chinmayi has also sung title songs for various television serials. She first sang the title song of Anbulla Snehithiye, after she was introduced to the serial director by none director Mani Ratnam. The list of serials she has sung for:

* Song - Serial Name
* Snehidi - Anbulla Snehidiye (Tamil)
* Natakam - Natakam (Telugu)
* Paathaigal - Paathaigal(Tamil)
* Sarathakam - Sarathakam (Telugu)
* Pratigatana - Pratigatana(Telugu)
* Naana - Naana(Telugu)
* Vaaram - Vaaram(Tamil)
* Ganga - Ganga Gayathri(Tamil)
* Kanavugal - Kanavugal(Tamil)
* Maraka - Maraka Mudiyuma(Tamil)
* Marum Yugangal - Simran Thirai (Tamil and Telugu)
* Oru Siru Siru - Idhayam Thotta Kathigal(Tamil)
* Oru Nathi - Saratha(Tamil)
* Pookkal Adhu - Appa(Tamil)
* Thooradha - Meera(Tamil)
* Uyire Uyirin - Kanmaniye(Tamil)
* Kodi Mullai - Kodi Mullai(Tamil)



Voice acting

Chinmayi turned a voice actor for the Tamil film Sillunu Oru Kadhal (2006), speaking dubbing for actress Bhumika Chawla. Since then, she has dubbed for several lead actresses in Tamil films, including Tamannaah Bhatia, Sameera Reddy, Samantha and Trisha Krishnan. She has also provided her voice in dubbed Telugu films.

Television and Radio

Chinmayi served as a television presenter during the first season of Airtel Super Singer on STAR Vijay that was aired between April and August 2006 and the first season of Airtel Super Singer Junior from February 2007 to July 2007. In 2008, she returned as host of the third season of Airtel Super Singer, though she discontinued her role before the completion of the season, as she stated the show extended the period of the initial contract. During this time, she was also a radio jockey on Aahaa FM 91.9 in Chennai, on a breakfast show titled Aahaa Kaapi Klub. She later began compering Star Plus's Chhote Ustaad, which ran concurrently with another music talent show she started hosting in June, Sun TV's Sangeetha Maha Yuddham. On August 15, 2010, Chinmayi announced that that day's Chhote Ustaad would be her last as host, leaving the show after only eight episodes.


Entrepreneurship

Chinmayi serves as the CEO of Blue Elephant, a translation services company she founded in August 2005. The company has ever since been the language service provider for various Multinational companies like Scope E Knowledge, Ford, Dell, Ashok Leyland, Reliance India, to name a few. She received an award from SAARC Chamber for Women Entrepreneurship for Excellence in a niche industry for Blue Elephant in 2010. In 2011, she became the first ever women entrepreneur from Tamil Nadu to be selected for the prestigious FORTUNE/U.S. State Department Global Women's Mentoring Partnership Program.
Singer Chinmayi Photos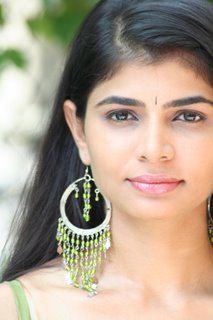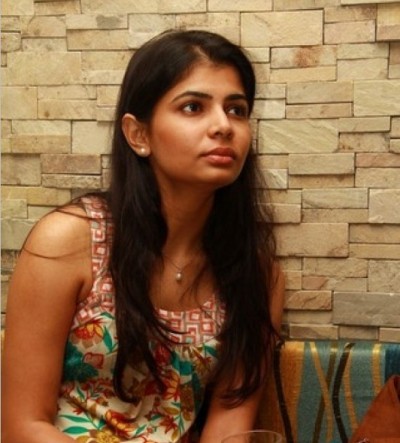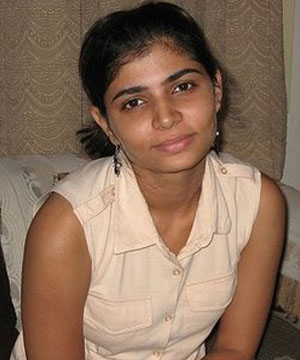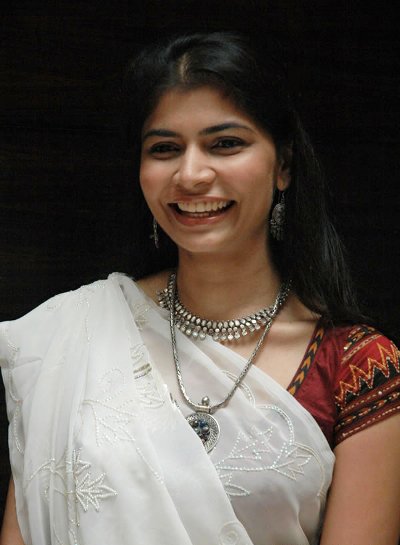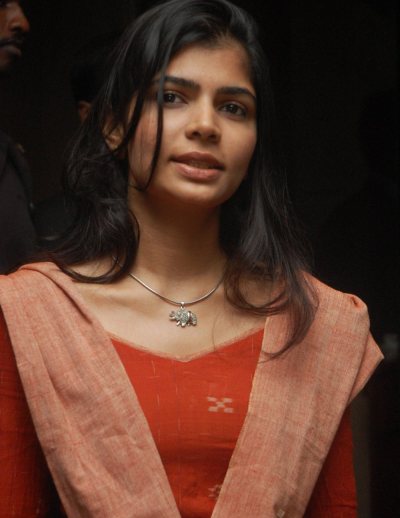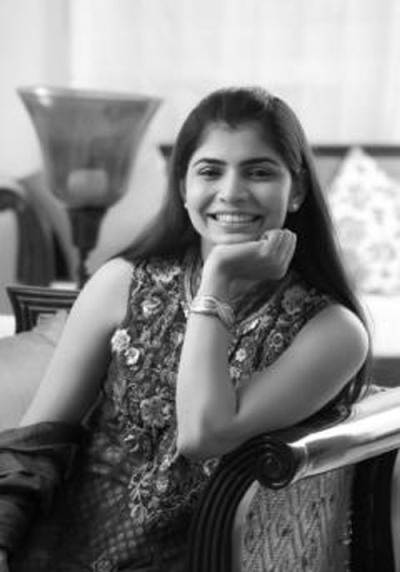 Send email to Chinmayi's mail box:
| | |
| --- | --- |
| | More information about Chinmayi will be added soon. If you found any nude picture, please report us. |









Advertisement