About Lata Mangeshkar

Female singer Lata Mangeshkar from India, famous due to bollywood
Legend of The Singing
Lata Mangeshkar Singer Biography, Interview & Pictures

Lata Mangeshkar (Marathi: लता मंगेशकर; born September 28, 1929) is a singer from India. She is one of the best-known and most respected playback singers in India. Mangeshkar's career started in 1942 and has spanned over six and a half decades. She has recorded songs for over a thousand Bollywood movies and has sung songs in over thirty-six regional Indian languages and foreign languages, though primarily in Hindi. She is the elder sister of singer Asha Bhosle, and Hridayanath Mangeshkar, Usha Mangeshkar and Meena Mangeshkar. She is the second vocalist to have ever been awarded the Bharat Ratna, India's highest civilian honour.

Mangeshkar was featured in the Guinness Book of World Records from 1974 to 1991 for having made the most recordings in the world. The claim was that she had recorded approximately 25,000 solo, duet, and chorus-backed songs in 20 Indian languages between 1948 to 1974 (30,000 songs between 1948 and 1987, according to the 1987 edition). Over the years, while several sources have supported this claim, others have raised concerns over its veracity, claiming that this number was highly exaggerated and that Mangeshkar's younger sister, Asha Bhosle, had more song recordings than she had.



Early life

Lata Mangeshkar was born in Sikh Mohalla,5 Indore, in the Central India Agency (now part of Madhya Pradesh). Her father, Pandit Deenanath Mangeshkar who belonged to a Gomantak Maratha Samaj family from Goa, was a classical singer and theater actor. Her mother Shevanti (Shudhamati) who was from Thalner, Maharashtra, was Deenanath's second wife. The family's last name used to be Hardikar; Deenanath changed it to Mangeshkar in order to identify his family with his native town, Mangeshi in Goa. Lata was named "Hema" at her birth. Her parents later renamed her Lata after a female character, Latika, in one of her father's plays, BhaawBandhan.6 Lata is the eldest child of her parents. Meena, Asha, Usha and Hridayanath are her siblings in sequence.

Mangeshkar took her first music lessons from her father. At the age of five, she started to work as an actress in her father's musical plays (Sangeet Natak in Marathi). On the first day in the school, she started teaching songs to other children. When the teacher stopped her, she was so angry that she stopped going to the school.6 Other sources cite that she left school because they would not allow her to bring Asha with her, as she would often bring her younger sister with her.


Singing career

Early career in the 1940s

In 1942, when Mangeshkar was 13, her father died of heart disease. Master Vinayak (Vinayak Damodar Karnataki), the owner of Navyug Chitrapat movie company and a close friend of the Mangeshkar family, took care of them.

Mangeshkar sang the song "Naachu Yaa Gade, Khelu Saari Mani Haus Bhaari" which was composed by Sadashivrao Nevrekar for Vasant Joglekar's Marathi-language movie Kiti Hasaal (1942), but the song was dropped from the final cut. Vinayak gave her a small role in Navyug Chitrapat's Marathi movie Pahili Mangalaa-gaur (1942), in which she sang "Natali Chaitraachi Navalaai" which was composed by Dada Chandekar.6 Her first Hindi song was "Mata Ek Sapoot Ki Duniya Badal De Tu" for the Marathi film, Gajaabhaau (1943). Mangeshkar moved to Mumbai in 1945 when Master Vinayak's company moved its headquarters there. She started taking lessons in Hindustani classical music from Ustad Amanat Ali Khan Bhendibazaarwale. She sang "Paa Lagoon Kar Jori" for Vasant Joglekar's Hindi-language movie Aap Ki Seva Mein (1946),6 which was composed by Datta Davjekar. Mangeshkar and her sister Asha played minor roles Vinayak's first Hindi-language movie, Badi Maa (1945). In that movie, Lata also sang a bhajan, "Maata Tere Charnon Mein." She was introduced to music director Vasant Desai during the recording of Vinayak's second Hindi-language movie, Subhadra (1946).

Following the partition of India in 1947, Ustad Amanat Ali Khan Bhendibazaarwale migrated to newly formed Pakistan, so Mangeshkar started to learn classical music under Amanat Khan Devaswale. Pandit Tulsidas Sharma, a pupil of Ustad Bade Ghulam Ali Khan, also trained her.

After Vinayak's death in 1948, music director Ghulam Haider mentored her as a singer. Haider introduced Mangeshkar to producer Sashadhar Mukherjee, who was working then on the movie Shaheed (1948), but Mukherjee dismissed Mangeshkar's voice as "too thin."6 An annoyed Haider responded that in the coming years the producers and the directors would "fall at Lata's feet" and "beg her" to sing in their movies. Haider gave Lata her first major break with the song "Dil Mera Toda," from the movie Majboor (1948).6

Initially, Mangeshkar is said to have imitated Noor Jehan, but later she developed her own style of singing.6 Lyrics of songs in Hindi movies are primarily composed by Urdu poets and contain a higher proportion of Urdu words, including the dialogue. Actor Dilip Kumar once made a mildly disapproving remark about Mangeshkar's Maharashtrian accent while singing Hindi/Urdu songs; so for a period of time, Lata took lessons in Urdu from an Urdu teacher named Shafi.7

"Aayega Aanewaala," a song in the movie Mahal (1949) was composed by music director Khemchand Prakash and lip-synced on screen by actress Madhubala.


1950s

Mangeshkar sang many raga-based songs for Naushad in movies such as Baiju Bawra (1952), Mughal-E-Azam (1960), and Kohinoor (1960). Ae Chorre Ki Jaat Badi Bewafa, a duet with G. M. Durrani, was her first song for composer, Naushad. The duo, Shankar-Jaikishan, chose Mangeshkar for Aag, Aah (1953), Shree 420 (1955), and Chori Chori (1956). Before 1957, composer Sachin Dev (S. D.) Burman chose Mangeshkar as the leading female singer for his musical scores in Sazaa (1951), House No. 44 (1955), and Devdas (1955). However a rift developed between Lata and Burman in 1957, and Lata did not sing Burman's compositions again until 1962.6

Mangeshkar won a Filmfare Best Female Playback Award for Salil Chowdhury's composition "Aaja Re Pardesi," from Madhumati (1958). In the early fifties, Lata Mangeshkar's association with C. Ramchandra produced songs in movies such as Anarkali, Albela, Asha, Pehli Jhhalak, Shin Shinkai Bublaa Boo, Azad and Amardeep. For Madan Mohan, she performed for films like Adalat, Railway Platform, Dekh Kabira Roya and Chacha Zindabad.
edit 1960s

Mangeshkar's song "Pyar Kiya To Darna Kya" from Mughal-E-Azam (1960), composed by Naushad and picturized on Madhubala, still remains famous . The Hawaiian-themed number "Ajeeb Dastaan Hai Yeh" from Dil Apna Aur Preet Parai (1960) was composed by Shankar-Jaikishan and picturized on Meena Kumari.

In 1961, Mangeshkar recorded two popular bhajans, "Allah Tero Naam" and "Prabhu Tero Naam", for Burman's assistant, Jaidev. In 1962, she was awarded her second Filmfare Award for the song "Kahin Deep Jale Kahin Dil" from Bees Saal Baad, composed by Hemant Kumar.

On June 27, 1963, against the backdrop of the Sino-Indian War, Mangeshkar sang the patriotic song "Aye Mere Watan Ke Logo" (literally, "Oh, the People of My Country") in the presence of Jawaharlal Nehru, the then Prime Minister of India. The song, composed by C. Ramchandra and written by Pradeep, is said to have brought the Prime Minister to tears.68

In 1963, Mangeshkar returned to collaboration with S. D. Burman. She also sang for R. D. Burman's very first film Chhote Nawaab and later for his films such as Bhoot Bangla (1965), Pati Patni (1966), Baharon ke Sapne (1967) and Abhilasha (1969). She also recorded several popular songs for S. D. Burman, including "Aaj Phir Jeene Ki Tamanna Hai", "Gata Rahe Mera Dil" (duet with Kishore Kumar) and "Piya Tose" from Guide (1965), and "Hothon Pe Aisi Baat" from Jewel Thief (1967).

During the 1960s, Lata Mangeshkar continued her association with Madan Mohan which included the songs "Aap Ki Nazron Ne Samjha" from Anpadh (1962), "Lag Ja Gale" and "Naina Barse Rim Jhim" from Woh Kaun Thi? (1964), "Woh Chup Rahen To" from Jahan Ara (1964), and "Tu Jahan Jahan Chalega" from Mera Saaya (1966).

The 1960s also witnessed the beginning of Mangeshkar's association with Laxmikant-Pyarelal, the music directors for whom she sang the most popular songs in her career.

She also sang several playback songs for Marathi films, composed by Marathi music directors including Hridaynath Mangeshkar, Vasant Prabhu, Srinivas Khale, Sudhir Phadke and herself (under the name Anandghan). During the 1960s and 1970s, she also sang several Bengali songs, composed by music directors like Salil Chowdhury and Hemant Kumar.

In this period Lata Mangeshkar has recorded duets with Mukesh, Manna Dey, Mohammed Rafi, and Kishore Kumar.

1970s

In 1972, Meena Kumari's last film, Pakeezah released. It featured popular songs including "Chalte Chalte" and "Inhi Logon Ne" sung by Lata Mangeshkar, and composed by Ghulam Mohammed. She recorded many popular songs for S. D. Burman's last films, including "Rangeela Re" from Prem Pujari (1970), "Khilte Hain Gul Yahaan" from Sharmeelee (1971), and "Piya Bina" from Abhimaan (1973).

Lata Mangeshkar's most notable songs in 1970s were composed by Laxmikant-Pyarelal (Laxmi-Pyare) and Rahul Dev Burmancitation needed. She recorded several songs composed by Laxmi-Pyare in 1960s and 1970s, many of them written by the lyricst Anand Bakshi. She also recorded many hit songs with Rahul Dev Burman in the films Amar Prem (1972), Caravan (1971), Kati Patang(1971), and Aandhi (1975). The two are noted for their songs with the lyricists Majrooh Sultanpuri, Anand Bakshi and Gulzar.

In 1973, she won the National Film Award for Best Female Playback Singer for the song "Beeti Na Bitai" from the film Parichay, composed by R. D. Burman, and written by Gulzar. In 1974, she sang her only Malayalam song "Kadali Chenkadali" for the film Nellu, composed by Salil Chowdhury, and written by Vayalar Ramavarma. In 1975, she again won the national award, this time for the song "Roothe Roothe Piya" from the film Kora Kagaz, composed by Kalyanji-Anandji.

From 1970s onwards, Lata Mangeshkar has also staged many concerts in India and abroad, including several charity concerts. Her first concert overseas was at the Royal Albert Hall, London, in 1974. She also released an album of Mirabai's bhajans, Chala Vaahi Des, composed by her brother Hridayanath Mangeshkar. Some of the bhajans in the album include "Saanware Rang Raachi" and "Ud Jaa Re Kaaga". In the early 70s, she released other non-film albums, such as her collection of Ghalib ghazals, an album of Marathi folk songs (koli-geete), an album of Ganesh aartis (all composed by her brother Hridaynath) and an album of abhangs of Sant Tukaram composed by Shrinivas Khale.

In late 1970s and early 1980s, she worked with the children of composers she had earlier worked with. Some of these composers included Rahul Dev Burman (son of Sachin Dev Burman), Rajesh Roshan (son of Roshan), Anu Malik (son of Sardar Malik), and Anand-Milind (sons of Chitragupt).

1980s onwards

From 1980s onwards, Lata Mangeshkar worked with music directors including Shiv-Hari, Ram Laxman, and A. R. Rahman. She recorded some non-film songs, including ghazals with Jagjit Singh.

In 1990, Mangeshkar launched her own production house for Hindi movies which produced the Gulzar-directed movie Lekin.... She won her third National Film Award for Best Female Playback Singer for her rendition of the song "Yaara Sili Sili" from the film, which was composed by her brother Hridayanath. During the 1990s, she recorded with music directors including Jatin-Lalit and Nadeem-Shravan. She has sung for Rajshri Productions, including Maine Pyar Kiya (1989) and Hum Aapke Hain Kaun (1994).

Mangeshkar has sung for almost all the Yash Chopra films and films from his production house Yash Raj Films at that time, including Chandni (1989), Lamhe (1991), Darr (1993), Yeh Dillagi (1994), Dilwale Dulhaniya Le Jayenge (1995), Dil To Pagal Hai (1997) and later on Mohabbatein (2000), Mujhse Dosti Karoge (2002) and Veer Zaara (2004).

A. R. Rahman recorded a few songs with Mangeshkar during this period, including "Jiya Jale" (Dil Se), "Khamoshiyan Gungunane Lagin" (One Two Ka Four), "Ek Tu Hi Bharosa" (Pukar), "Pyaara Sa Gaon" (Zubeidaa), "Lukka chuppi" (Rang de Basanti) and "O Paalanhaare" (Lagaan). She made an appearance in the film Pukar singing this song.

In 1999, Lata Eau de Parfum, a perfume brand named after her, was launched.9

In 1999, Mangeshkar was nominated as a member of Rajya Sabha.0 However, she did not attend the Rajya Sabha sessions regularly, inviting criticism from several members of the House, including the Deputy Chairperson Najma Heptullah, Pranab Mukherjee and Shabana Azmi. She stated the reason for her absence as ill-health; it was also reported that she had not taken a salary, allowance or a house in Delhi for being a Member of Parliament.

In 2001, Lata Mangeshkar was awarded Bharat Ratna, India's highest civilian honor. In the same year, she established the Master Deenanath Mangeshkar Hospital in Pune, managed by the Lata Mangeshkar Medical Foundation (founded by the Mangeshkar family in October 1989). In 2005, she designed a jewellery collection called Swaranjali, which was crafted by Adora, an Indian diamond export company. Five pieces from the collection raised £105,000 at a Christie's auction, and a part of the money was donated for the 2005 Pakistan earthquake relief.4 Also in 2001, she recorded her first Hindi song with the composer Ilaiyaraaja, for the film Lajja; she had earlier recorded Tamil and Telugu songs composed by Ilaiyaraaja.

Lata Mangeshkar's song "Wada Na Tod" is in the film Eternal Sunshine of the Spotless Mind (2004) and on the film's soundtrack.

On June 21, 2007, she released an album Saadgi, featuring eight ghazal-like songs written by Javed Akhtar and composed by Mayuresh Pai.5


Non-singing career

Music direction

Lata Mangeshkar composed music for the first time in 1955 for Marathi movie Ram Ram Pavhane. Later in 1960s, she composed music for following Marathi movies under the pseudonym of Anand Ghan.6

* 1960 - Ram Ram Pavhana
* 1963 - Maratha Tituka Melvava
* 1963 - Mohityanchi Manjula
* 1965 - Sadhi Manase
* 1969 - Tambadi Mati

She won Maharashtra State Government's Best Music Director Award for the film Sadhi Manase. The song "Airanichya Deva Tula" from the same film received best song award.citation needed


Production

Lata Mangeshkar has produced four films:

* 1953 - Vaadal (Marathi)
* 1953 - Jhaanjhar (Hindi), co-produced with C. Ramchandra
* 1955 - Kanchan (Hindi)
* 1990 - Lekin (Hindi)

Awards and recognitions
Main article: Awards conferred on Lata Mangeshkar

Lata Mangeshkar has won several awards and honors, including Padma Bhushan (1969), Padma Vibhushan (1999), Dada Saheb Phalke Award (1989), Maharashtra Bhushan Award (1997),7 NTR National Award (1999), Bharat Ratna (2001), ANR National Award (2009), three National Film Awards, and 12 Bengal Film Journalists' Association Awards. She has also won four Filmfare Best Female Playback Awards. In 1969, she made the unusual gesture of giving up the Filmfare Best Female Playback Award, in order to promote fresh talent. She was later awarded Filmfare Lifetime Achievement Award in 1993.

In 1984, the State Government of Madhya Pradesh instituted the Lata Mangeshkar Award in honuor of Lata Mangeshkar. The State Government of Maharashtra also instituted a Lata Mangeshkar Award in 1992.

In 1974, The Guinness Book of Records listed Lata Mangeshkar as the most recorded artist in the history, stating that she had reportedly recorded "not less than 25,000 solo, duet and chorus backed songs in 20 Indian languages" between 1948 and 1974. Her record was contested by Mohammed Rafi, who was claimed to have sung around 28,000 songs.8 After Rafi's death, in its 1984 edition, the Guinness Book of World Records stated Lata Mangeshkar's name for the "Most Recordings", but also stated Rafi's claim. The later editions of Guinness Book stated that Lata Mangeshkar had sung no fewer than 30,000 songs between 1948 and 1987.9

Although the entry has not been printed in Guinness editions since 1991, reputable sources claim that she has recorded thousands of songs, with estimates ranging up to figures as large as 50,000.0 However, even the earliest Guinness claim of 25,000 songs (between 1948–1974) was claimed to be exaggerated by other sources, who stated that the number of songs sung by Lata Mangeshkar in Hindi films till 1991 was found to be 5250. Mangeshkar herself stated that she does not keep a record of the number of songs recorded by her, and that she did not know from where Guinness Book editors got their information.
Singer Lata Mangeshkar Photos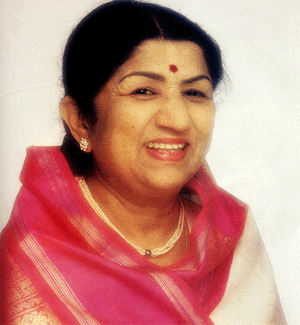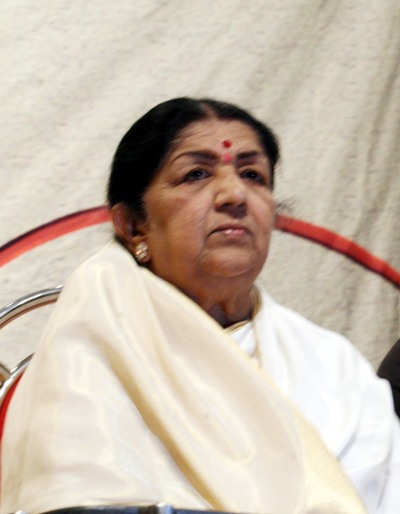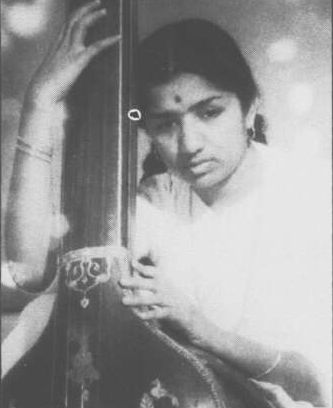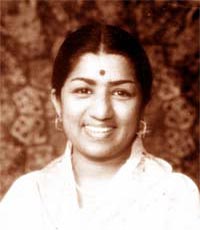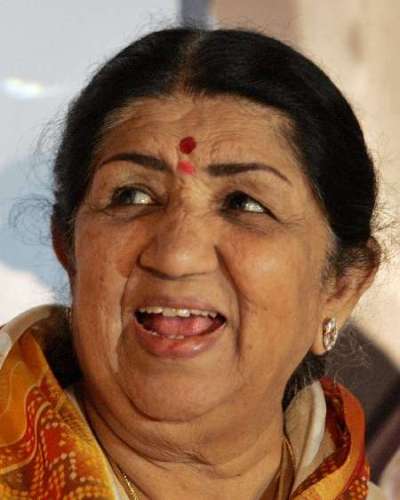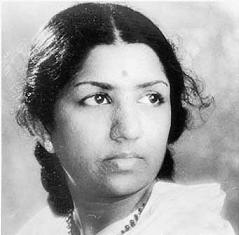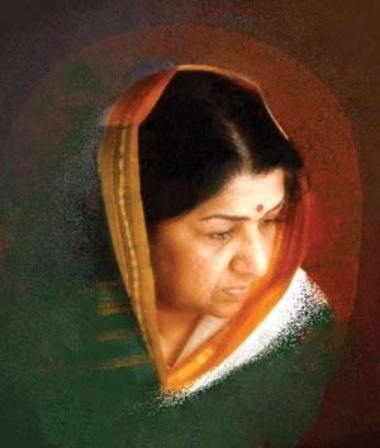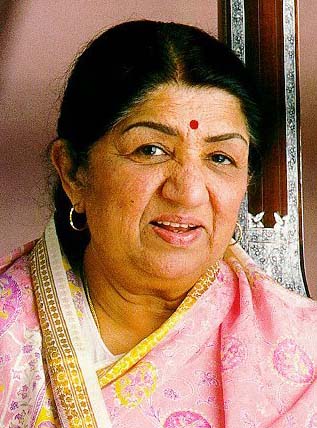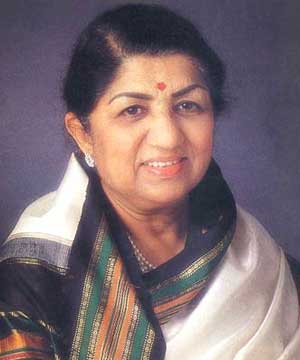 Send email to Lata Mangeshkar's mail box:
| | |
| --- | --- |
| | More information about Lata Mangeshkar will be added soon. If you found any nude picture, please report us. |









Advertisement