About Rahat Fateh Ali Khan

Male singer Rahat Fateh Ali Khan from Pakistan, famous due to tv
Top Singer
Rahat Fateh Ali Khan Singer Pictures Interview Biography

Rahat Fateh Ali Khan (born 1974) is a Pakistani musician, and primarily a singer of Qawwali, a devotional music of the Sufis. He is the nephew of Ustad Nusrat Fateh Ali Khan.[1] In addition to Qawwali, he also performs ghazals and other light music. He has toured extensively and performed in Pakistan, India and all around the world.


Early life and training

Rahat was born in 1974 in Faisalabad, Punjab (Pakistan) into a family of traditional musicians. The son of Farrukh Fateh Ali Khan, he was trained by his uncle Nusrat Fateh Ali Khan in the art of classical music and Qawwali.


Career

Rahat's first public performance was at the age of ten or eleven, when he toured the U.K. with his uncle in 1985, and performed solo songs in addition to singing with the Qawwali party.[3] At a concert in Birmingham on July 27, 1985, he performed the solo ghazal, Mukh Tera Sohneya Sharab Nalon Changa Ae. At a concert at the Harrow Leisure Centre in 1985, he performed the solo song, Gin Gin Taare Lang Gaiyaan Rattaan.

Paap (2004), featuring the hit song, Mann Ki Lagan, marked his debut as a Bollywood playback singer. He has become popular in India because of his Bollywood film songs.

In 2010, he won "Best International Act" at the UK Asian Music Awards (UK AMAs).


Soundtracks and international contributions

In a subordinate role with his uncle Nusrat Fateh Ali Khan, working in collaboration with Eddie Vedder, of the American rock band, Pearl Jam, Rahat contributed to the soundtrack of the 1995 Hollywood film, Dead Man Walking.

In 2002, he worked on the soundtrack of The Four Feathers in collaboration with the American composer of orchestral and film music, James Horner.[6] Also in 2002, Rahat guested with The Derek Trucks Band on the song Maki Madni for Trucks' album, Joyful Noise.

More recently, his vocals were featured on the soundtrack of Mel Gibson's Apocalypto.

His recent works include Pakistani nationalistic songs such as Dharti Dharti and Hum Pakistan, and songs from Bollywood films.


Television

Rahat judged the show, Chhote Ustaad 2 alongside Sonu Nigam.

He was also one of the judges on the singing reality show Junoon - Kuchh Kar Dikhaane Ka, premièred on NDTV Imagine in 2008.


Detention at New Delhi airport, 13 February 2011

On Sunday, 13 February 2011, as he was on his way back to Pakistan after attending concerts and award functions in India, Rahat was detained at the Indira Gandhi International airport in New Delhi by officers from the Directorate of Revenue Intelligence, who were acting on a tip. A large amount of undeclared foreign currency (more than 140,000 US dollars) was reported to have been seized from him and members of his troupe. He was released after his passport was seized, and he was asked to report on Thursday, 17 February 2011 for further questioning. The release followed what were described as "frantic efforts" by Pakistani officials to secure his release: "Pakistan foreign secretary Salman Bashir called Indian High Commissioner in Islamabad Sharat Sabharwal and discussed the matter around midnight on Sunday."



Narrow escape from car accident in U.S.A.

On 7 May 2011, Rahat Fateh Ali Khan narrowly escaped death when his Indian manager Chitresh Srivastava was killed in a car accident while traveling from Detroit to Chicago for a show. The car Chitresh Srivastava was traveling in crashed and flipped several times, killing him and injuring four passengers. The accident occurred on the highway in Emmett Township on Interstate 94 in Michigan. Rahat Fateh Ali Khan was not in the car that crashed, but on a bus with the rest of his troupe. "He was supposed to be in the car, but for some reason he got on the bus with the rest of the band," said Bhavesh Patel, the organizer of the show.
Singer Rahat Fateh Ali Khan Photos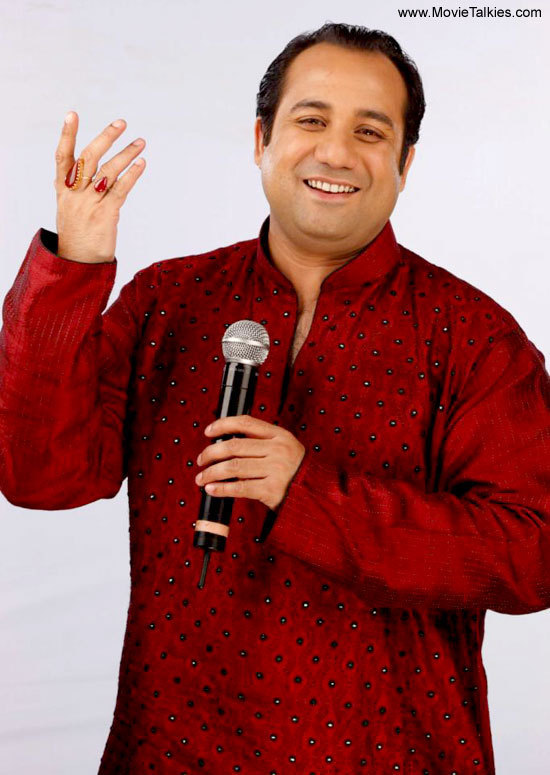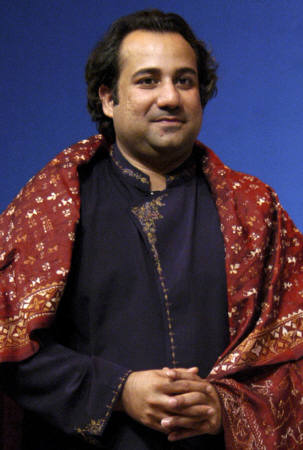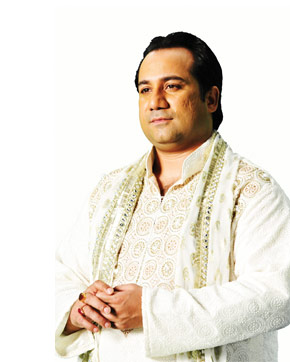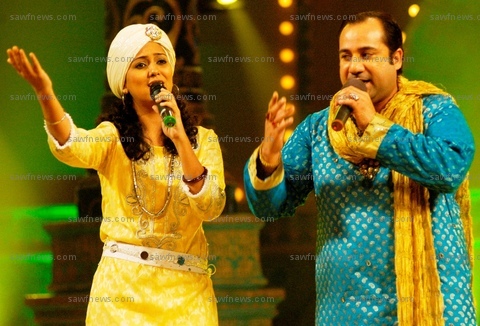 Send email to Rahat Fateh Ali Khan's mail box:
| | |
| --- | --- |
| | More information about Rahat Fateh Ali Khan will be added soon. If you found any nude picture, please report us. |









Advertisement