About Attaullah Khan Essa Khailwi

Male singer Attaullah Khan Essa Khailwi from Pakistan, famous due to tv
Attaullah Khan Essa Khailwi Singer Pictures Interview Biography

Attaullah Khan Niazi Esakhelvi is a Pakistani Pride of Performance award-winning musician from Isakhel, Mianwali, Punjab.[1] He is traditionally considered a Seraiki artist, but most of his music albums are in either Punjabi or Urdu. By 2006, Attaullah had released 403 music albums.

Attaullah's hits include Qameez Teri Kaali, Ither Zindagi ka Janaza,Raatan, We Bol Sanwal, Ishq Main Hum Tumain Kya Batayain, Theva Mundri tha Theva, Woh Bahar Ka Zamana and Mahi Wasey Mera.

The Government of Pakistan awarded him the Pride of Performance Award in 1991.


Early life

Attaullah Khan Esakhelvi was born on August 19, 1951 in Isakhel in the Punjabi district of Mianwali. He was named Attaullah Khan Niazi, since he was a member of the Niazi tribe.

Attaullah developed an interest in music as a child, but music was strictly forbidden in his home. Despite the restriction on music in his home, Attaullah secretly sought to learn more about music. His school teacher taught him Mohammed Rafi and Mukesh songs and told him never to stop singing. Attaullah tried to explain his passion for music to his parents and tried to convince them to let him sing, but they forbade him to continue singing. Disillusioned, Attaullah left home when he was eighteen years old. He traveled extensively within Pakistan and supported himself by working odd jobs.



Musical career

Attaullah continued his musical training after leaving his parents' home, and often recorded himself on cassette tapes that he later distributed. Attaullah was invited by a company in Faisalabad to record folk songs in their studio, and he recorded four albums at one time. The albums were released at the end of 1977 and became national bestsellers.

In 1972, Attaullah was invited to perform on Radio Pakistan, Bahawalpur. That same year, he performed in a concert in Mianwali. In 1973, he performed on Neelam Ghar.

In 1980, Attaullah performed in the United Kingdom for the first time. This was also his first concert abroad. Attaullah's albums were eventually released in the United Kingdom under various labels, including Hi-tech, OSA and Moviebox.

Attaullah Khan is a Muslim and has performed Naat and Kalaam of famous Sufi poets, such as Mian Muhammad Bakhsh's Saiful Maluk and Bulleh Shah's Keey Bay Dardan Sang Yaree.

He has recorded more than 40,000 songs in seven languages.



Popularity in India

Attaullah Khan (as he is commonly known in India) became famous in India after his lyrics were used in the Bollywood movie Bewafa Sanam. Sonu Nigam, Anuradha Paudwal and Udit Narayan sang his songs.



Personal life

Attaullah relocated to Lahore after becoming a professional musician. He has been married four times and has three children. He is currently married to Bazigha, who is the mother of his children Sanwal Atta (son), Laraib Atta (daughter), and Mohammed Atta (youngest son).

After spending many years in Lahore, Attaullah moved back to Isakhel. He built a mosque, Laraib Masjid, near Government Degree College, Isakhel.

Attaullah Khan is also a Sufi Murid and regularly visits his Murshid in Taunsa Sharif.



Television

Attaullah Khan has performed on PTV, Geo TV, ARY, Aaj TV, and DM Digital.

Ataullah Khan has featured in Coke Studio PK Season 4 and performed Ni Oothan Waale and Pyar Naal Na Sahi. Melody Queen Noor Jehan was inspired by Pyaar Nal Na Sahi and sung it for a Punjabi film starring Sultan Rahi.



Musicians

Attaullah has his own band which travels with him. Members of the band include:-

* Salamat Ali Khan - Tabla
* Javed Ali - Dholak
* Babar - Flute
* Sabir Ali - Harmonium

The musicians in Attaullah's band have performed with him since the 1970s. Ataullah and his band have performed together in Pakistan, United States of America, Japan, Canada, United Kingdom, France, Spain, Germany, India, Italy, Australia, and New Zealand.

Attaullah and his band have often performed from Isha' until dawn.
Singer Attaullah Khan Essa Khailwi Photos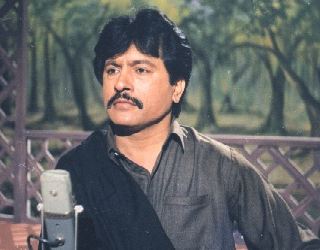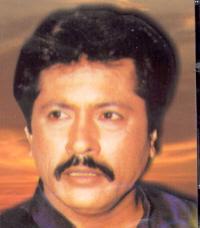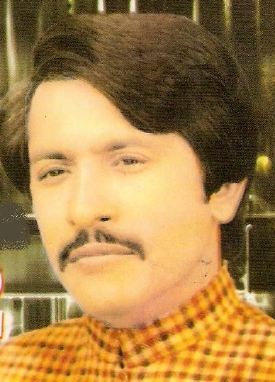 Send email to Attaullah Khan Essa Khailwi's mail box:
| | |
| --- | --- |
| | More information about Attaullah Khan Essa Khailwi will be added soon. If you found any nude picture, please report us. |









Advertisement