About Poonam Yadav

Female singer Poonam Yadav from India, famous due to tollywood
Show "Sa Re Ga Ma Pa Lil Champ
Poonam Yadav Singer Biography, Interview & Pictures

Suraj Yadav (Devanāgarī: पूनम यादव)(born in 1981) was a finalist on Sa Re Ga Ma Pa Challenge 2007 who hails from Machli Mohalla near Sadar Bazar in Lucknow, Uttar Pradesh, India. Yadav was eliminated on 28 September and attained 4th place in the competition with public votes.


Biography

Early years

Poonam comes from an underprivileged family of UP living with her mother, who brought her up. Her father died while her mother was in the second month of her pregnancy. Poonam described her emotional encounters with life during her upbringing and her struggles and has attributed those to her standard of becoming tough and compromising with life. She attended Sanskrit Pathshala Kanya Inter College in Lucknow. At the age of 26, Yadav left her home and came to Mumbai to participate in Sa Re Ga Ma Pa Challenge 2007. Before participating in SRGMP C2007, she used to work at a PCO for Rs. 600 per month.


Sa Re Ga Ma Pa Challenge 2007

During the show, it was noticed that Smriti Zubin Irani, one of the most famous television actors was her big fan and prodded her supporters to vote for Poonam, as her life story was an inspiration for millions of underprivileged girls across the nation.

Also the Minister of Railways, Laloo Prasad Yadav, had praised Poonam's dedication and noted her mother's contribution to Poonam's upbringing and humble style of singing. Yadav also promised her that if she is unable to succeed in the singing arena, he would get her a job at the Indian Railways.
Singer Poonam Yadav Photos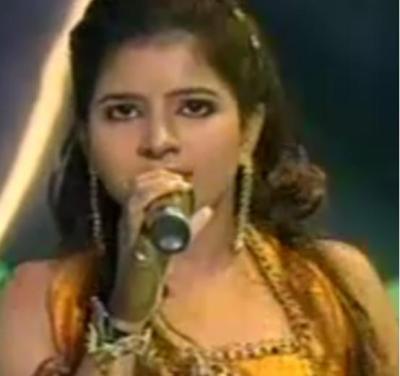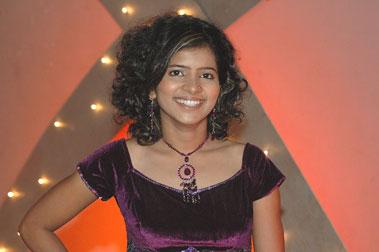 Send email to Poonam Yadav's mail box:
| | |
| --- | --- |
| | More information about Poonam Yadav will be added soon. If you found any nude picture, please report us. |









Advertisement