About Pradip Somasundaran

Male singer Pradip Somasundaran from India, famous due to bollywood
Playback Singer
Pradip Somasundaran Singer Biography, Interview & Pictures

Pradip Somasundaran (Malayalam: പ്രദീപ് സോമസുന്ദരൻ; born January 26, 1967 at Nelluvaya, Thrissur, Kerala) , also known as Pradeep Somasundaram, is an Indian playback singer.


Academic career

He holds an M.Sc (Tech) Degree in Electronics from the Andhra University Visakhapatnam and an M.Phil Degree in Electronics from Bharathidasan University, Tiruchirappally and is currently working as the Principal of College of Applied Science, Vadakkencherry, Palakkad, Kerala managed by Institute of Human Resources Development.



Music career

Pradip Somasundaran started training in Carnatic Music at an age of 12 from Smt. Geetha Rani of Trichur, and started giving stage performances at the age of 16. A noteworthy person among his music teachers is Shri. V Gopalan of Trichur. He also learnt classical music and light music from the late Tirupati Ramanuja Suri of Vizag (India). He is a Graded artist in All India Radio and Doordarshan. He sings classical Carnatic Music, Ghazals, Film songs and Devotional songs in Malayalam, Hindi, Tamil, Telugu, English and Japanese languages. He has also given musical performances out of India in countries like UAE, Oman, Bahrain, Qatar and Japan. He has also performed with major playback singers in Kerala and Bollywood like K.J. Yesudas, Jayachandran, M. G. Sreekumar, K. S. Chitra, Sujatha Mohan, Madhuri, P. Susheela, Sunidhi Chauhan, and many singers of the younger generation.

He began his playback singing career in 1993 with the song "Samayam Manoharam" from the film "Ezhuthachan". His first released film song was "Perumathodi Kotti Varunne" from "Mannadiyar Penninu Chenkotta Chekkan" in 1996 also tuned by Raveendran. He has sung around 15 songs in films and has around 40 albums to his credit till date, and has sung for many major music directors of Kerala such as Ilayaraaja, Raveendran, Johnson, Mohan Sitara, Vidyadharan, Kaithapram & Ramesh Narayan and for the Bollywood Music Director Sandeep Chowta.

He is a regular participant in the "Swaralaya Dance & Music Festival" held at Palakkad and "Chembai Sangeethootsavam" at Guruvayur. He regularly appears in popular T.V programs that are telecast on the popular south Indian Television channels like Doordarshan, Kairali TV, Asianet and Amrita TV. He has also performed for Satya Sai Baba at Puttaparthi.


Film singing

Pradip's singing talents were discovered by the late Ravindran who gave him the first break in films with the evergreen "Samayam Manoharam" in the film "Ezhuthachan" in 1992. This song proved his strong classical music base. This was much earlier than "Meri Awaz Suno". Even after "Meri Awaz Suno", it was again Ravindran who first used his voice for a film. Later he rendered many songs for him. He has also sung for Johnson, another reputed Music director of Malayalam Films. The song "Muthe Ninne Thedi" a romantic duet with "Minmini" from the Dileep starrer "Manasam" was a big hit in 1997. "Punyam Pularna" a Ravindran song from "Kalyanappittennu" a Mukesh Starrer was also a hit. He has also sung for "Mohan Sitara" & "Ilayaraaja". His debut song in Telugu Films which started off in the Big budget movie "Bujjigadu-Made in Chennai" directed by "Puri Jagannadh" and for which Sandeep Chowta has scored music is already a big hit. Recently his title song "Bhagavane" for the serial "Gajarajan Guruvayur Keshavan" for which "Vidhyadharan Master" has scored music on "Surya T.V" has also become a big hit. In 2011 he has released "Mazhanritham" his first Music Album in Malayalam as a composer collaborating with other playback singers like Gayatri Asokan, Franco, Shahabaz Aman and Actor Manoj K Jayan. This singing Lecturer still continues to amaze and enchant the Malayalees and continues searching for innovative means of popularising good music. His music blog is an example for his virtuosity and innovation. He also composes music and is a member of the online musical venture Blogswara for which he has composed and sung songs.


Awards and achievements

Pradip Somasundaran has won many prizes in music at the College, University and Inter-University levels during the course of his education.

His tryst with fame in the national music arena started by winning the Lata Mangeshkar Trophy for the best male singer along with Sunidhi Chauhan who won in the female category, in the national level music competition "Meri Awaz Suno" in 1996, which was telecast by Doordarshan. "Meri Awaz Suno" was conducted jointly by Doordarshan, Lata Mangeshkar, and Yash Chopra's "Metavision". The program was hosted by the famous theater and film personality Annu Kapoor. The Mega-final of the event was judged by a panel of the eminent Indian musicians Pandit Jasraj, Bhupen Hazarika, Manna Dey and Lata Mangeshkar.

He has been active in International Youth exchange programs too, and was selected to be a part of the 19 member Indian contingent, which took part in the 6th Ship for World Youth Program in 1994, that Visited Japan, Singapore, Srilanka, Kenya, & Greece, on a two-and-a-half months long ship voyage. He has also participated in the "Renaissance-2003 World Youth Leaders Meet" which was held in Japan in 2003. He was one of the four Indians selected for representing India in this program.

In 1997, he was bestowed with the "TOYI" (10 Outstanding Young Indian) Award, by JCI India for his overall excellence in Youth activities.

He was also selected as the best male playback singer for Television serials in 1998, by "Malayalam Television Viewers Association", for the song "Ennakkaruppin Ezhazhagu" from the serial "Ishtamai".

He is also involved in the use and promotion of GNU/Linux & Free Software. He was involved in the programs by Free Software Foundation Kerala, on the occasion of the visit of Richard M. Stallman to Cochin.



Awards

* 1991 - President's Gold medal winner in All India Radio National level Light Music competition
* 1996 - Lata mangeshkar Award for best male singer of India in Meri Awaz Suno, the first National level Televised Music competition in India.
* 1997 - Ten Outstanding Young Indian (TOYI) Award given by Junior Chamber International India in recognition to his contributions in music.
* 1998 - Best T.V. Playback singer of Kerala award for the song Ennakkaruppin.
* 2005 - Kalaratna State Award for overall contributions to the field of music.
Singer Pradip Somasundaran Photos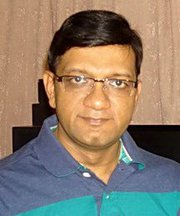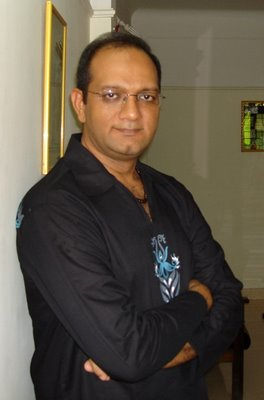 Send email to Pradip Somasundaran's mail box:
| | |
| --- | --- |
| | More information about Pradip Somasundaran will be added soon. If you found any nude picture, please report us. |









Advertisement