About Sandhya Sanjana

Female singer Sandhya Sanjana from India, famous due to tollywood
Classical Singer
Sandhya Sanjana Singer Biography, Interview & Pictures

Sandhya Sanjana (Hindi: संध्या); is a singer born in Mumbai, India. She is one of the first Indian singers to have experimented with fusing Indian classical vocals with various other western contemporary styles. Her career began at a young age and she has appeared on over 30 albums, covering various genres. She is a performing artist who combines her experience as a jazz/funk/rock vocalist with an understanding of Indian music – classical and contemporary – to bridge cultures.


Life

Early life

Sandhya was born in Mumbai as Sandhya Golikeri to Shaila and Ramdas Golikeri in a Saraswat Brahmin family. She is the eldest of four daughters. She learnt her first songs from her mother (née Sunanda Nadkarni) who was a singer and had performed on Radio Dharwad. As her mother worked, at the age of five, she moved to New Delhi and was raised by her uncle and aunt. Her uncle got her performing on stage singing pop songs and Indian devotional songs. At about seven years of age, she started learning Indian classical singing from an elderly relative, Maitrayini Mundkur. Ms. Mundkur would compose the texts of great saint poets with Indian classical ragas. Each piece was based on a single raga and taught the essence of a raga in a nutshell. Sandhya sang a devotional song for a children's programme on Radio Ceylon. She won many singing competitions as a young girl in the Saraswat colony – Talmaki Wadi. At the age of ten, she started studying Hindustani classical singing from Sita Hirebet, an exponent of the Kirana gharana and a student of Gangubai Hangal. Then she moved back to Mumbai and graduated from Elphinstone College in English Literature and Psychology. She also simultaneously studied at the Bharatiya Vidya Bhavan, under Dinkar and Shashikala Kaikini of the Agra gharana. Later she studied with Pt. Govind Prasad Jaipurwale until he died in 1987.


First journey into fusion

In the meanwhile, she had been singing with various rock/blues groups in Bombay, New Delhi and Kolkata. When she met Dinshah Sanjana, he had studied classical piano and was just entering the world of Indian music by studying the flute. Now he switched to tabla, in order to accompany her. They both went on to form their fusion group Divya, one of the first and then most successful groups that fused Indian elements with jazz/rock etc. Divya toured abroad extensively and was acclaimed as one of the pioneers in their field. While Divya was touring Europe, Alice Coltrane heard them perform at the Jazz Jamboree in Poland. She invited the group to perform at the John Coltrane Jazz Festival in Los Angeles. Divya toured Europe, Japan, Malaysia, Thailand, the U.S.S.R. They made two albums – Madras Café and Kumbha Mela on which Sandhya was the featured vocalist. Dinshah and Sandhya also produced a sound track album for a documentary on the Ramayana TV series for Channel 4 in the UK. Alice featured Sandhya on the BBC documentary called Rhythms of the World, also featuring tabla wizard Zakir Hussain and violin virtuoso L. Shankar.


Embarking on a solo career

In 1998, Sandhya and Dinshah separated. In 1999, she married a Dutch man and moved to The Netherlands. Here she embarked on her solo career. She recorded her Nava Rasa suite with Heiko Dijker on tabla and Matthieu Safatly on prepared cello. She toured The Netherlands and Germany with this trio, while sometimes adding a dancer to the group. She also lives in London from time to time. In London, she performed her Nava Rasa song cycle with Renga of the London Philharmonic Orchestra twice – at St. James's Church in Piccadilly and at the Southbank Centre. Alice Coltrane invited her to do a solo performance at the John Coltrane festival for a fund raising concert in El Rey Theatre in Los Angeles, where she was accompanied by Ravi Coltrane's pianist Luis Perdomo (pianist) on some pieces. Late 2009 she recorded Random Access Melody which was released on the Dutch Loplop label.


Madras Special

She is a member of Ramesh Shotham's Madras Special – a band that combines South Indian musical and rhythmic traditions with jazz. With this band, she has performed in Morocco, Taiwan, Romania, Hungary, London and many venues in Germany and The Netherlands. She has also appeared on their two albums - Madras special and Urban Folklore, both of which had critical acclaim.


Omri Hason

She has been a featured member of Omri Hason's Kadim and been touring Switzerland, Luxembourg, The Netherlands and Germany with this outfit. She appeared on two albums with Kadim – the eponymous debut album and Shati, the second album which was in the top ten of the German critic's charts.


Prem Joshua

Multi-instrumentalist and composer, Prem Joshua is a pioneer in the field of world fusion music. Sandhya has featured on three of Prem's albums – Yatri, Taranga and Shiva Moon. She also appeared on an MTV Asia live broadcast with Prem's group. She has toured Europe with the band and also performed at several major Indian events with him.


Non-Singing Career

Music direction

Sandhya has composed music for dance and theatre. Her music has been featured on the production of Ramayana – a piece commissioned by Het Concertgebouw in Amsterdam and choreographed by Kalpana Raghuraman for performance by children.


Discography

As featured vocalist / band member

* Divya: Madras Cafe (CBS, 1987)
* Divya: Kumbhamela (Earth Beat Music, 1998)
* Dinshah & Sandhya Sanjana: Ramayana - a Journey (Channel Four Television Corporation, 1997)
* Madras Special (Permission Music, 2002)
* Madras Special: Urban Folklore (Double Moon, 2006)
* Omri Hason: Kadim (Permission Music, 2003)
* Omri Hason: Shati (Double Moon, 2008)
* Prem Joshua: Shiva Moon (Music Today, 2003)
* Prem Joshua: Yatri (White Swan Records, 2006)
* Prem Joshua: Taranga (White Swan Records, 2006)
* Praful: Pyramic in your Backyard (Therapy Recordings, 2006)
* Praful: Remixed + 2 (Therapy Recordings, 2006)
* Chris Hinze Combination: Back on the Map (Keytone records, 2004)
* Masaladosa: Electro World Curry (Masalasound, 2008)
* Sandhya Sanjana: Nava Rasa (not released, 2002)
* Sandhya Sanjana: Random Access Melody (Loplop, 2009)


As guest vocalist / supporting vocals

* Alice Coltrane: Glorious Chants (Avatar Book Institute, 1995)
* Mynta: Indian Times (Intuition, 1997)
* Susheela Raman: Salt Rain (Narada, 2001)
* Susheela Raman: Love Trap (Narada, 2003)
* Indofunk : The Basement Sessions (Saraswati Records, 2002)
* Bahramji & Maneesh De Moor: Call Of The Mystic (Blue Flame Records, 2005)
* Maneesh de Moor: Sadhana (Sounds True, 2006)
* Unreal Tournament 3 The Soundtrack (2xCD) (Sumthing Else MusicWorks Inc, 2007)
* Michel Banabila: Traces (Tapu Records, 2007)
* Michel Banabila: Precious Images (Steamin' Soundworks, 2008)

Musicians Sandhya has worked with

* Alice Coltrane
* Chris Hinze
* Prem Joshua
* Praful
* Zoltan Lantos
* Charlie Mariano
* Ramesh Shotham
* Felix Woschek
* Mike Herting
* Spinvis
* Michel Banabila
* Eric Vloeimans
* Omri Hason
* Monsieur Dubois
* Susheela Raman
* Maneesh de Moor
* Kai Eckhardt


Festivals and venues Sandhya played at

* Recontres Musicales de Casablanca, Morocco
* Migration Music Festival, Taipei, Taiwan
* Vancouver Folk Music Festival, Canada
* Kilkenny Arts Festival, Ireland
* Sargfabrik, Vienna, Austria
* Royal Festival Hall - London, U.K.
* John Coltrane Jazz Festival - Los Angeles, U.S.A.
* Moods - Zurich, Switzerland
* Dizzy - Rotterdam, The Netherlands
* Stadtgarten - Cologne, Germany
* Jazz Jamboree - Warsaw, Poland
* Expo 2000 - Hanover, Germany
* Theater de Lieve Vrouw - Amersfoort, The Netherlands
* SJU Jazzpodium - Utrecht, The Netherlands
* Debrecen Jazz Days - Debrecen, Hungary
* Montmartre Jazz Club - Copenhagen, Denmark
* Jazz Club Nefertiti - Gothenburg, Sweden
* Jazz Club Fasching - Stockholm, Sweden
* Bimhuis, Roxy, Tropical Museum, Melkweg, Paradiso, Meervaart, Concertgebouw - Amsterdam
* Festival Mundial - Tilburg, The Netherlands
* The Jazz Club - Hong Kong
* Malaysian Jazz Festival - Kuala Lumpur and Penang Malaysia
* Summer Jazz Festival - Tokyo, Japan
* Thailand Jazz Festival - Bangkok and Pattaya, Thailand
* Jazz Yatra - Bombay, India
* Bar 55 - New York, U.S.A.
* Festival of India - Moscow and Alma Ata, U.S.S.R.


Notes

Sandhya belongs to the Chitrapur Saraswat Brahmin Community.

The Saraswat community has produced many artistes of note such as Dinkar Kaikini, Shashikala Kaikini, Sita Hirebet, Lalit Jaiwant Rao, Chidanand Nagarkar, Taranath, Ravi and Shashi Bellare, Nityanand Haldipur.
Singer Sandhya Sanjana Photos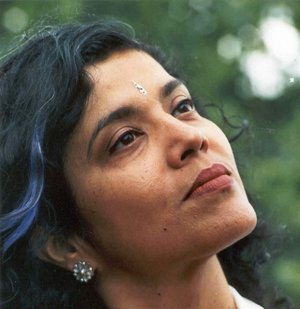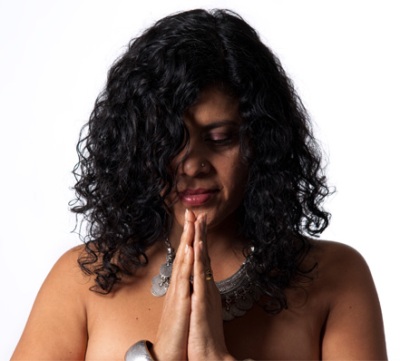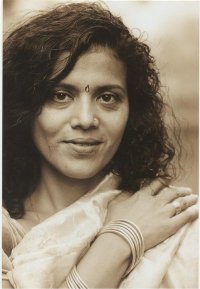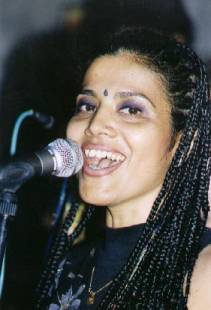 Send email to Sandhya Sanjana's mail box:
| | |
| --- | --- |
| | More information about Sandhya Sanjana will be added soon. If you found any nude picture, please report us. |









Advertisement