About Muhammad Ali

Male actor Muhammad Ali from Pakistan, famous due to tv
Famous Film Actor
Muhammad Ali Actor Pictures Interview Biography

Mohammad Ali (Urdu: محمد علی) (November 10, 1938 – March 19, 2006) was a Pakistani actor. He was known as Shahenshah-e-Jazbaat (Urdu: شہنشاہ جذبات), means The Emperor of Emotions.[citation needed] He had starred in over 250 movies played heroes and villains. He was included among 25 greatest actors of Asia (all time) by CNN survey (On 4 March 2010).[1] Along with Waheed Murad and Nadeem, he remained one of the leading actors of Pakistan film industry.


Early life

Mohammad Ali was born into a religious family in Rampur, British India on November 10, 1938. His father, Maulana Syed Murshid Ali was an Islamic scholar.

Mohammad Ali was the youngest of two brothers and two sisters. The family moved from Rampur to Rohtak after his birth, and then migrated to Hyderabad and then to Multan soon after the independence of Pakistan.

He passed Matriculation from Millat High School where Mirza Musarat Baig and Syed Nasir Ahmed (Babo sb) were his teachers in Millat High school. He had many friends in Multan ( Syed Iqbal Shah, Khalid Mahmood Bukhari, ex MPA), Multan. In 1954 he moved back to Hyderabad. He continued his study in this city and passed B.A. from City College, Hyderabad.


Start of career from Radio Pakistan

Muhammad Ali joined Radio Pakistan Hyderabad station as a broadcaster in 1956, where his elder brother Irshad was already working as a drama artist. Ali's initial wage was set Rs. 10 per drama. After a while, he moved to Bhawalpur station and finally moved to Radio Pakistan, Karachi.

Zulfiqar Ali Bukhari, director-general Radio Pakistan, became his mentor for acting. Muhammad Ali used to call him his spiritual father. Later, he introduced Ali to his friend, poet and film producer Fazal Ahmed Kareem Fazli, who offered him the role of a hero for his new movie Chiragh jalta raha. But instead of playing the role of hero, Ali accepted the role of villain in the movie. Besides Ali, this was also the first film of Zeba, Deeba, Kamal Irani, and the director Fazli. This was the only Pakistani film in which Indian singer Talat Mehmood rendered his services as a singer.


Film career

Chiragh jalta raha was premiered by Fatima Jinnah on March 9, 1962 at Nishat Cinema, Karachi. He then appeared as villain in director Munawwar Rasheed's film Bahadur, director Iqbal Yusuf's film Daal mein kala, and director Javed Hashmi's film Dil ne tujhay maan liya. His first film as hero was Shararat (1963). Later, he moved to Lahore and worked in Khandan (1964). He got breakthrough from Khamosh raho (1964). In 1989, he starred in Hindi film Clerk.[3] His last movie screened in 1995 titled as Dum mast qalandar.

Mohammad Ali had total 277 films (248 Urdu, 17 Punjabi, 8 Pashto, 2 Double version, 1 Hindi and 1 Bengali). He had 28 films as guest appearance and 1 documentary film.


Marriage

On the set of Tum mile pyar mila, Mohammad Ali met actress Zeba, and later both married while the film was still under production. The marriage was held on September 29, 1966. The couple reached studio just after the marriage ceremony where they had only one shot before they threw a party. The next day, newspapers published the news of marriage of Mohammad Ali and Zeba.

Ali-Zeb, as the couple came to be popularly known, did not have any children together. However, Mohammad Ali legally adopted Samina, Zeba's daughter from a previous marriage, giving her the name Samina Ali.


Political and social activities

Mohammad Ali had close relations with different political regimes in the country and carried out number of social works under their patronage. He protested by putting up black dress in International Moscow Film Festival against India for holding 93,000 POWs after 1971 war. He also served as Cultural Minister in Nawaz Sharif government and setup new policies for Film Industry.


Ali-Zeb Foundation

Muhammad Ali and Zeba founded Ali-Zeb Foundation in 1990s to help the terminally ill, especially those suffering from cancer. He made hospitals in Sargodha and Faisalabad with the name of Ali-Zeb Foundation. He also continued patronage to the Fatmid Foundation and contributed in several hospitals, besides numerous other NGOs.



Awards

He won 10 Nigar awards in total — one for best supporting actor (Khamosh Raho, 1964) and another special award for Doorian and Bobby in 1984. Others include best actor awards for Kaneez (1965), Aag ka darya (1966), Saiqa (1968), Wehshi (1971), Aas (1973), Aaina Aur Soorat (1974), Insaan Aur Aadmi (1975) and Haidar Ali (1978).[5]

Former president Zia ul Haq conferred Pride of Performance on Mohammad Ali in 1984 in recognition of his life-long services to the entertainment industry of Pakistan.

He is the only actor who was awarded Tamgha-e-Imtiaz.

He was also awarded Naushad Award of India.

Weekly Nigar published Muhammad Ali Yadgar number in March 2010 that contained essays about his personality.


Death

After his retirement from films, when Mohammad Ali was asked in a television show about his disassociation from the films, he said: "The atmosphere in which I was accustomed to work for films and the way films were made, have entirely changed, hence I called it quits."

Mohammad Ali died on March 19, 2006 due to a heart attack in Lahore.
Actor Muhammad Ali Photos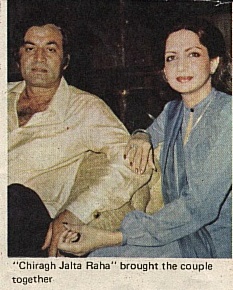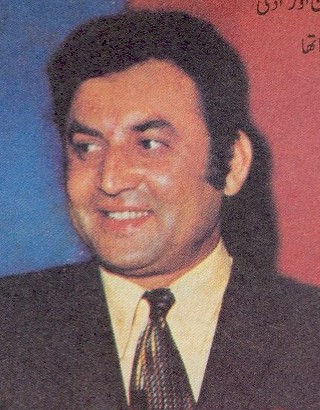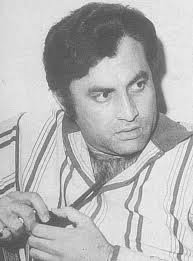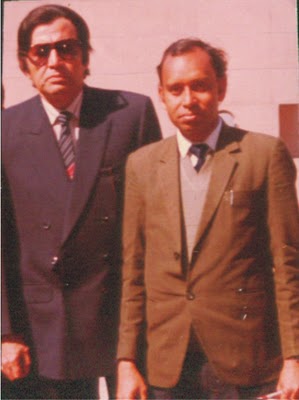 Send email to Muhammad Ali's mail box:
| | |
| --- | --- |
| | More information about Muhammad Ali will be added soon. If you found any nude picture, please report us. |









Advertisement