About Aakanksha Jachak

Female singer Aakanksha Jachak from India, famous due to bollywood
Playback Singer
Aakanksha Jachak Singer Biography, Interview & Pictures

Aakanksha Jachak (born 7 November 1990) is a vocalist from Indore, India.

Singing Career :

- Started singing since February 1996...her first performance was in a competition by Sangam Kala Group.

- Honored & Blessed by over 350 organizations / Dignitaries.

- Honored as "Nanhi Lata" by the "Shrota Biradari" & Various other Music organisations of Repute.

- Won over 250 Local, Regional, State & National level Vocal Music Competitions.

- Presented over 1800 stage shows across India.

- Sung for over 50 Devotional regional albums (including about 7 Video Albums too)

- Sung in over 50 Jingles.

Honored & Blessed by :

Hon. Chief Ministers of : Madhya Pradesh, Chhattisgarh, Maharashtra, Rajasthan.

Hon. Governors of : Madhya Pradesh, Chhattisgarh, Himachal Pradesh.

Hon. Ex. Speaker Loksabha : Shri. Manohar Joshi,

Hon. Speaker Loksabha : Hon. Somnath Chatterjee.

Hon Prime Minister Of India : Sri Manmohan Singh ji Granted a National Child Award for outstanding achievements in the field of Vocal Music for my performances and achievements till year 2005 on 14 November 2006 at Vigyan Bhavan, New Delhi.

AN OUTSTANDING ACHIEVEMENT:

- Created a World Record for the first time by an artist of youngest age by presenting Worlds Longest Solo Live Concert of 61 Hours !!

" Performed a Longest Solo Live concert at age 16 on 7,8 & 9th November 2006 at the Historical Gandhi Hall ( Formerly Known as Town Hall ) Indore in the presence of over 10,000 people physically and lacs witnessing the show being telecast live on various TV channels of India and abroad including : ZEETV, AAJ TAK, IBN7, STAR TV, INDIA TV, NDTV, BBC, SAHARA TV, CNN, and many more to name here, when she sang 724 songs during her live concert : including 61 songs Sung by Hon Lataji, 61 Songs Sung by Hon. Ashaji, songs sung by 61Various singers, composed by 61various Music Directors, 61 Lyricists, 61 Film Producers, 61 Film Directors... and so on and did not repeat ONE SINGLE song during the 61 hour long live concert.

- Playback : Recently started the career as a playback singer...

BRAND AMBASSADOR : A Proud Brand Ambassador of the Reputed Education

Organisation with over 60 Branches Across India "PT EDUCATION" with a Motto "BE AN ACHIEVER"
Singer Aakanksha Jachak Photos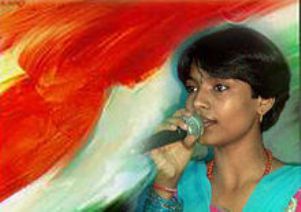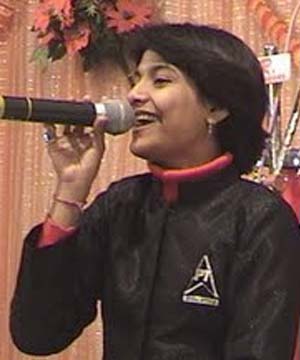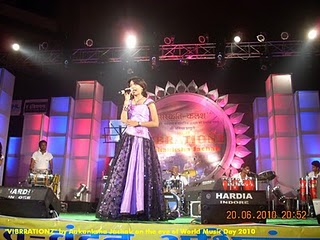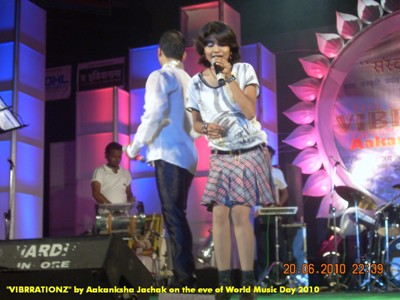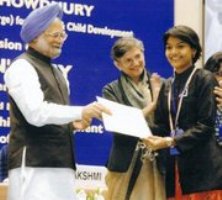 Send email to Aakanksha Jachak's mail box:
| | |
| --- | --- |
| | More information about Aakanksha Jachak will be added soon. If you found any nude picture, please report us. |









Advertisement