About Anaida

Female singer Anaida from India, famous due to bollywood
Pop Singer
Anaida Singer Biography, Interview & Pictures

Anaida is a performer, actor, director, producer, pop and playback singer, multi-linguist, advertising conceptualizer, creative exponent of the fine arts, writer/poet and painter. Anaida has been an integral part of the Indian Entertainment Industry for almost 17 years.

In the early '90, She was one of India's first pop singers. Since then she has launched 10 albums and a score of singles, in Hindi, English, Tamil, Malayalam, Punjabi, Greek, and Arabic. She sings in 11 languages. She has acted in Hindi movies and guest appearances in numerous television shows.


* Barely 15 she entered the Indian music scene with her hit single "Hotline" which also happened to be the first Indian single to be released.
* Her first album "Love today hai nahi asaan" was the highest selling debut album of its time. The song "Dil le le" fetched her a nomination for best female vocalist.
* The album was supported by two videos. "Hotline" and "Love today hai nahi asaan".
* Both videos showcased her talent also as dancer comfortable both with western and Indian styles. "Love today…." also was the first Indian pop video to be choreographed by Ace choreographer Saroj Khan.
* Her English single "Fever" was released soon after. It won her appreciation from the critics who were impressed by the ease and versatility with which the singer modulates her voice to sing the classic track, so different from her Hindi style you could hardly recognize it as being the same voice.
* The same year saw her lending her voice to sing the song "DIVA", the title track for the Diva awards, Indias first ever music awards.. She opened the show with a live performance of Diva and later followed it by a slick performance of her favourite "fever"
* She also represented the Hindi pop music on the First ever "Ford super model of the year" held in India.
* That was followed by her super hit album "Nazuk nazuk" released in 1996, featuring the track "Oova Oova". the song got her a nomination for best female vocalist for the second time as well as one for viewers choice award. The video showcased her talent as an actress equally at ease with comedy. At the time when Indian pop was very influenced by glamour she chose to portray a deglamourized, simple girl and showed her versatility and love for experiments once again.
* The second video "Hoo Halla Hoo", from the same album was the first fully animated 3D video ever produced in India. It took over six months to complete and was scripted by Anaida herself. It won a number of award including "Hope 96" for best animation.
* For the first time ever, Walt Disney decided to produce a version of one of their popular tracks in another language. It was the song "Hakuna Matata" from their animation movie "The Lion King" in Hindi. They chose Anaida to sing the song along with Baba Sehgal. The video, another first of its kind in India went on to become on of the few numbers popular with kids and adults alike. Anaida proved her extreme professionalism by proceeding to shoot for the video despite a very high fever, a bad case of Conjunctivitis and an injured foot! She often jokes about the dark glasses she sported during the video to cover her swollen eyes!

* 1996 also saw Anaida teaming up with Syrian singer/songwriter "Shukri" for an Arabic album "O Malu Malu". The first original Arabic album produced in India. The video of the title track was co-directed by Anaida herself, also using her talent as a choreographer for Arabic style of dancing. The song though in Arabic, is one of the most frequent requests at her concerts around India! This incidentally was the first original Arabic album by a Hindi pop artist.

* She also was the first to release a pop song to celebrate India's 50 years of independence. the song was originally titled "Vande Mtaram" but later changed to "Hum Sab Ek Hai". The video featured film actors like Sanjay Dutt and Salman Khan along with Kumar Gaurav and Atul Agnihotri.

* 1997 added another delicate feather to her cap. Greek pop superstar, classical pianist and composer "Stefanos Korkolis" invited Anaida to visit Greece to sing a duet for his forthcoming album. The song titled "ANAIDA" sung in Greek and Hindi was Stefanos' dedication to the beautiful and talented singer. The video shot in Greece was very popular and Anaida charmed the Greek audience with her live performance on Greece's most popular T.V show "Bravo" along with 'Stefanos Korkolis'. She describes the song, video and the entire project for her as Magical.

* Anaida surprised the audience and critics alike once again by lending her voice to an English song for the film "Bombay Boys". An extremely alternative track, the song "QUEST" showcases her range and versatility as a vocalist and her incredible talent to break new grounds with every new project being equally comfortable and convincing with extremely diverse styles of music and singing. The Song and the video "Quest", exceedingly experimental for the Indian market has been well received and remains as one of her most favourite tracks.

* For the first time an Indian female pop star performed live on stage with an international counterpart .1997 also saw Anaida teaming up with international heartthrob Peter Andre at his request for a love duet on channel V music awards in New Delhi.

* High on the heels of her successful, experimental and alternative English single 'Quest" came her pop/folk offering, album "Chori Chori", based on Indian folk music. The track "Oonchi, Neechi (Zara dhire chaloji) " took the fans and critics by surprise, so different from the trend at the time and what she herself has done before. She has used a different style and a new tone of voice for this album yet, introducing a semi classical style of singing and a lower range into Hindi pop which then went on to become popular with other singers. The video also follows a new trend, as she puts it herself the video is "as simple as simple could get"!

* "Kaachi Kali", the second video, from the album" Chori Chori" sees her teams up with ace choreographer Saroj Khan once again, for her latest.

* The video Targeted at the family audience, light hearted and peppy while the song has a strong Rajasthani folk flavour.

* With "Quest" and "Oonchi, Neechi" videos both doing the TV rounds successfully Anaida proved to be a trend setter once again, unbelievably convincing in extremely diverse styles of music and appearances.

* The year 2000 also saw her lending her voice to the sound track of Dev Benegal's English film "Split Wide Open" for a nostalgic version of the old disco hit " Black is black" accompanied by a video directed by Dev Benegal.

* She has also recently lend her voice to three other film sound tracks in Hindi for mainstream Hindi films.
o "You gotta fall in love" for Raj Kumar Santoshi's by Anu Malik .
o "Tumse Achcha kaun " a love duet with Sonu Nigam for Prakash Mehra's "Mujhe mere
o Biwi se bachao" music by Rajesh Roshan. and "Diwani Diwani" for Abbas Mastans
o "Chori chori Chupke chupke" for Anu Malik.

* Her Album "Greatest his of Anaida" was released in 2000 and included many of her popular numbers as well as two new tracks, "Piya Bina" and "Anaida" the Greek/Hindi number she sang with Stefanos Korkolis supported by a video shot in Greece.

* Anaida was also the first female Hindi pop artist to be featured on "Buddha bar" with her song "Good day to die" sung in English.

* The year 2004 had her teaming up with Pakistani band noori for the song "Naya Jahan" released in India and the Middle East in 2006.

Her last Hindi Album "Nayaa" has Anaida back in full force with a new sound, a new interpretation of her voice and newer ideas in the spirit of the title "Naaya". It was completed, with inputs from various talents from around the world. The album includes 10 Hindi tracks with influences from various countries, and 4 English bonus tracks. The Middle east version of the same album has two Arabic bonus tracks. Three videos shot in South of India- Nepal and United States respectively as well as the video of Nayaa jahan shot in Pakistan.. The Album was to released end of 2006.

She held her first ever art exhibition show casting her work of last 17 years. Persian miniature and calligraphy carvings on leather featuring Rumi and Omar Khayyam poetry and abstract inks on paper in Feb 2011 at AIFACS (All India Fine Arts and Crafts Society) presenting yet a new side of the artist and her art.

* With Over 12 videos to her credit and highly popular on the live circuit she has performed all around the world in different languages and has teamed up with other artists to experiment with different styles and languages more often than any other Hindi pop singer. She has sung the fun track "Hakuna matata" in Hindi with 'Baba Sehgal' on stage with the same grace, elegance and ease she teamed up with "Peter Andre' to sing an English ballad on channel V awards. She has had m ore collaboration with artists around the world that any other female pop singer in India. Be it her English song on prestigious Buddha bar or being the only artists from Asia teaming with 44 top western artists on Michael Jackson's "what more can I give" for 9/11 relief project. Her talent as a vocalist, dancer and a performer who can hold her audience spellbound through an entire concert has made her one of the most sought after artists for live concerts.

She is currently working on a number of charity projects, her new music material, TV shows as well as consulting for a number of entertainment companies. She is a consultant with an online gaming and animation company as well as Indian fashion awards. Currently based in Mumbai she is preparing for her second art show.
Singer Anaida Photos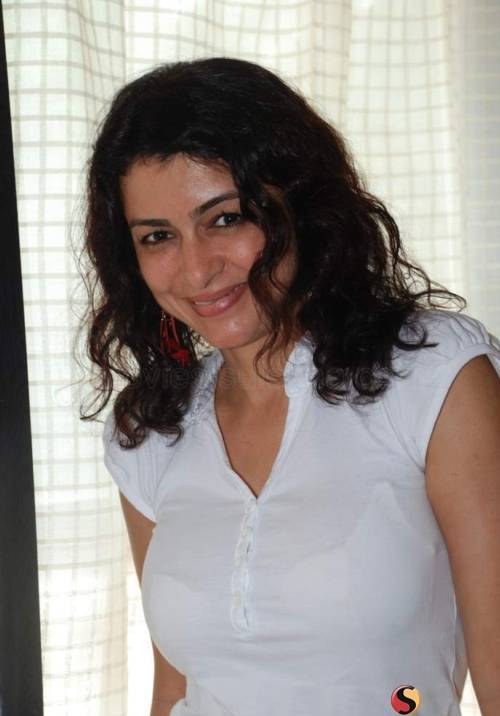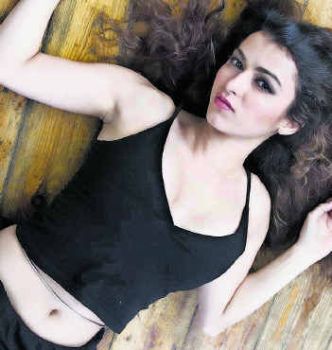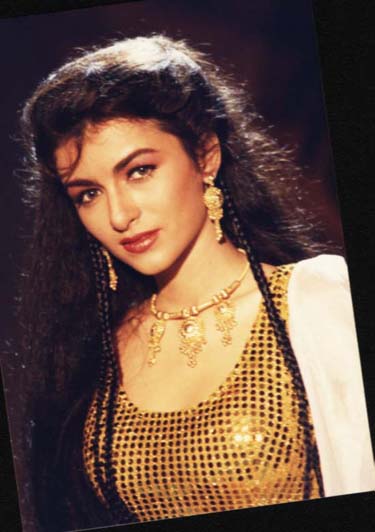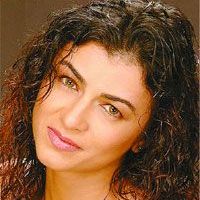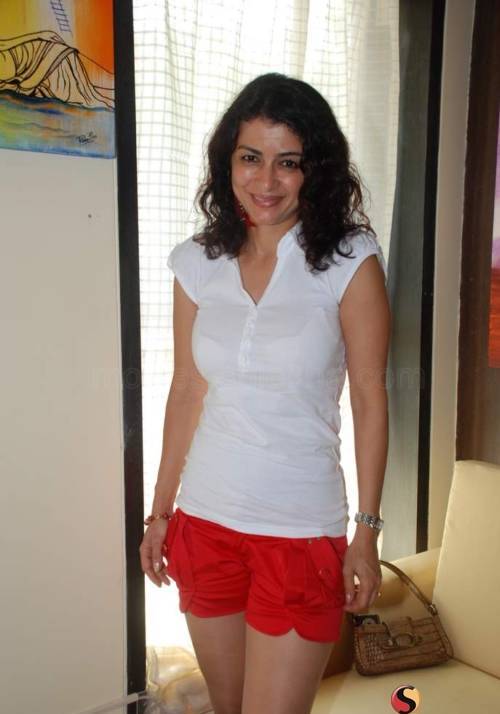 Send email to Anaida's mail box:
| | |
| --- | --- |
| | More information about Anaida will be added soon. If you found any nude picture, please report us. |









Advertisement