About Pawan Kaliyan

Male singer Pawan Kaliyan from India, famous due to tollywood
Playback Singer
Pawan Kalyan Singer Biography, Interview & Pictures

Pawan Kalyan (Telugu: పవన్ కళ్యాన్);(born Konidela Kalyan Babu on September 2, 1971) is an Indian film Actor, Director, Screenwriter and Action choreographer in Telugu cinema. He made his debut in 1996 with Akkada Abbai Ikkada Ammayi and then went on to star in number of critically acclaimed and commercially successful films like Tholi Prema, Thammudu, Badri, Khushi, Jalsa and Theenmaar.


Personal life

Pawan Kalyan is born to Konidela Venkat Rao and Anjana Devi. He is the Youngest brother of Megastar Chiranjeevi, a Prominent Actor, Politician in Andhra Pradesh and Producer Nagendra Babu.. After the divorce with spouse Nandini, Pawan Kalyan was married to Renu Desai on 28 January 2009, an actress who co-starred with him in the movies Badri and Johnny .The couple is blessed with two children, a son named Akira Nandan born in 2004, and a baby girl named Aadhya born in 2010. Pawan Kalyan\'s favorite director is Akira Kurosawa and hence he named his son after him as Akira Nandan. His wife Renu Desai is an Actress and a Costume designer for most of his films.

Kalyan is trained in martial arts. He holds a black belt in karate and has displayed his skills in several of his films. He publicly performed his martial arts skills at several auditoriums. As a recognition, He was awarded the title \'Pawan\', symbolizing Hanuman. From then, Kalyan Babu became popular as Pawan Kalyan.

His elder brother Chiranjeevi is a prominent actor and current congress MLA from Tirupati constituency, and his another brother Nagendra Babu is also an actor and film producer, his brother-in-law Allu Aravind is famous producer in south india. Ram Charan Tej and Allu Arjun are the other stars from his family. Pawan Kalyan is a vegetarian. He is highly influenced by Che Guevara, Jiddu Krishnamurti and Swami Vivekananda\'s philosophy.


Career

1996-2001

Pawan Kalyan entered the Telugu movie industry with Akkada Abbai Ikkada Ammayi as Kalyan Babu. This film was an average flick at the box office. However, he was noticed for his Martial Arts. After his first movie, his second movie Gokulamlo Sita was an above average flick but his next movie Suswagatham was a hit. With three movies to his credit he became a bankable star.

In 1998, Tholi Prema released. It initially had average talks but the treatment and the storyline along with melodious and balanced music by Deva and fresh treatment from debutant director, A. Karunakaran took the movie to great heights and so did the image of Pawan Kalyan. Tholi Prema is a milestone in Pawan Kalyan\'s career. It is the movie which made the audience recognize the talent in him. The movie also received 6 Nandi Awards and Winner of National Award for the Best Feature Film(Telugu).

After the surprise blockbuster Tholiprema, Pawan acted in Thammudu (1999). This film was loosely inspired from Aamir Khan\'s film \"Jo Jeeta wohi Sikandar\" with the difference being that Pawan Kalyan played the role of a kickboxer. The comedy scenes along with love and action were perfectly mixed in this film and the movie become a blockbuster. After Thammudu, Kalyan teamed up with another debutant director, Puri Jagannadh, for his next film, Badri. Initially the film was rated as an above average movie but later it became to be one of the biggest hits of Pawan Kalyan\'s career.

During the shooting of Badri, Producer A. M. Rathnam signed him for a simultaneous production of his movie(Vijay has acted in the Tamil version) Khushi. Khushi directed by S. J. Surya exploited Kalyan\'s loverboy-cum-action hero image. The ego clashes between the protagonists (Kalyan and Bhoomika) were widely appreciated and the film went on to become the biggest hit of his career. The trade pundits started comparing his box office performance with that of his elder brother Chiranjeevi. Thammudu, Badri, Chiranjeevi\'s Daddy and Khushi\'s action sequences were choreographed by Pawan Kalyan which were well appreciated by the audiences and added a new dimension to Kalyan\'s loverboy image. He then went on to become the first South Indian actor to star in Pepsi ads.


2003–present

After the release of Khushi, Pawan Kalyan took a long gap of two years in his film career. He went to Japan for a brief period to learn a martial art called Aikido. He learnt this stunt to use in his first directorial venture Johnny. Despite the poor box office performance, the movie has attracted a cult following. His next release Gudumba Shankar directed by Veera Shankar and produced by Nagendra Babu did moderately well at the box office.Balu ABCDEFG which was released on 6 January 2005 was directed by A. Karunakaran. The film was produced by C. Ashwini Dutt under his production company Vyjayanthi Movies. The movie was a good grosser at the box office; it ran for 100 days successfully in 8 theaters in Andhra Pradesh.

On 3 May 2006 Bangaram was released which was directed by a Tamil director Dharani and was produced by A.M. Ratnam who was the producer pawan kalyan\'s blockbuster Kushi was the producer of Bangaram. The movie was an average grosser at box office and the producer was safe with whooping of 2 crores of profit.In the same year Annavaram was released directed by Bhimaneni Srinivasa Rao of Suswagatham fame. Mega Supergood Films produced the film released on 29 December 2006, proved to be an below average grosser at the box office. The soundtrack of the film, released on 14 December 2006, received a good response. It is a remake of the Tamil film Thirupaachi, which starred Joseph Vijay and Trisha Krishnan.Pawan Kalyan\'s pet project Satyagrahi, which he was supposed to direct, got shelved in 2006 due to unstated reasons. His fans have expressed verbally that they want him to get back to it.

In 2008, Jalsa directed by Trivikram Srinivas released and received good reviews and became one of the biggest hit in his career which collected more than Rs 45 crores worldwide and proved profitable to the distributors. The movie went on to become one of the highest grossers in 2008 and Pawan Kalyan was nominated for Filmfare Award for Best Actor. The soundtrack of the film was launched on 29 February 2008. The audio rights were sold to Aditya Music for 90 lakhs, the highest for a Telugu film till date. The music got very good reviews from websites and an excellent response from the public itself. The music has been topping the charts since its release.Devi Sri Prasad received the 2008 Santosham Best Music Director Award for his work on the film\'s music. His subsequent release Puli arrived on September 10 amidst huge expectations because of big names associated with Pawan Kalyan like A.R.Rahman, Binod Pradhan and S. J. Surya but the movie turned out to be a big disappointment but the soundtrack got overwhelming positive reviews and became a hot seller. The audio sales reached a total of 1.6 lakhs of CDs in the first three days, which is an all-time record in Telugu film history.

Actor turned Producer Ganesh Babu produced Pawan Kalyan latest movie Theenmaar directed by Jayanth C. Paranjee the remake of Love Aaj Kal which released on 14 April 2011.Movie got very good reviews from all leading websites. Given the moderate budget and superb openings, the movie has managed to do a good business and ended up being a commercial and critical success.

Pawan Kalyan has finished his part of shooting for an untitled Jesus Christ Movie under the direction of Singeetam Srinivas Rao. At present he is busy working on The Shadow (2011 film)(working title) with Vishnuvardhan which is gearing up for Dussehra release. Pawan Kalyan has already committed to work on another movie after The Shadow (Working title) shooting is completed. The movie is titled as Gabbar Singh which is the remake of Bollywood Blockbuster Dabangg and will be directed by Harish Shankar.
Singer Pawan Kaliyan Photos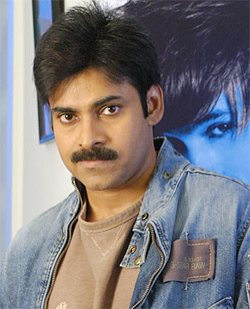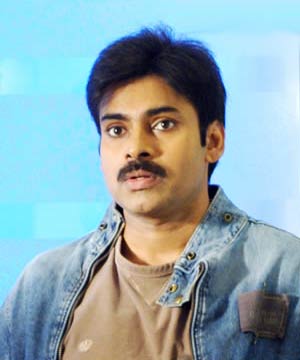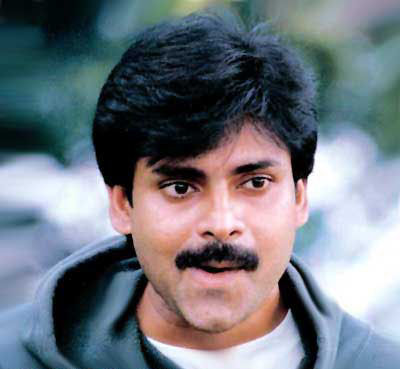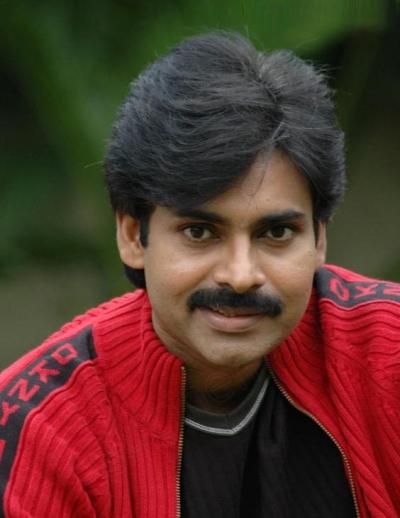 Send email to Pawan Kaliyan's mail box:
| | |
| --- | --- |
| | More information about Pawan Kaliyan will be added soon. If you found any nude picture, please report us. |









Advertisement