About Saandip

Male singer Saandip from India, famous due to bollywood
Playback Singer
Saandip Singer Biography, Interview & Pictures

Saandip (born August 5, 1978), (Hindi: सांदीप,Telugu: బచ్చు వెంకట లక్ష్మీ నారాయణ రామానుజ సాందిప్, Kannada: ಸಾಂದೀಪ್, Tamil: சாண்தீப்); is a popular Indian singer and actor.[1] He has given playback to Tollywood and Bollywood movies. He has acted in "Premayanamaha" and "Inkosaari". He was the first South Indian to participate in the Popular TV Show ZEE SAREGAMAPA[2] (Revived from Zee SAREGAMA) anchored by Shaan in 2003 and won many accolades from the musical geniuses of the bollywood.


Synopsis

Saandip has got various hits to his credit like "Nagundelo neevundipova" – Nuvvu Nenu, "Nalo nenu" – Aunu Valliddaru Ishtapaddaru, "Manava Manava" – Anji, "America America" - Premayanamaha and the recent hit "Dola re dola" – Arundhati. He started his singing career with the movie "Chitram" with song " Kukka kavali".The movie was a blockbuster and then, offers started pouring in and he got to work with top music directors of Telugu and Tamil film industry like R.P.Patnaik, M.M.Keeravani, Koti, Manisharma, Devisriprasad, Chakri, Madhavpeddi Suresh, Vasu Rao, Yuvan Shankar raja, Ravi Pawar etc. He gave playback for more than 90 movies and sung for more than 600 Private/Devotional Albums. He got introduced as an actor with the movie "Premayanamaha- love is god" and got critical acclamation. With His latest movie "Inkosaari" he has proved himself as an actor of great potential and won rave reviews about his performance in the character of Vicky. He has to his credit more than 700 stage performance where he won the hearts of audiences with not only his melodious and soothing voice but also with a lively and electrifying stage persona.


Early life and education

Saandip was born to B. Swami Nath and B. Janaki Nath in Vijayawada,[3][4] Andhra Pradesh.[5] He is the younger son in the family; his brother Sirish is a IT professional. He spent his childhood in Maharashtra (Wardha, Sholapur) and Madhya Pradesh (Bhopal). He did his schooling in Kendriya Vidyalaya all throughout, till 1991 in Bhopal and then from 1991-1997 in Hyderabad uptil 12th standard. Then he moved to Bangalore to pursue his graduation and did B.E in Telecommunications from Bangalore Institute of Technology BIT from 1997 to 2000. He has been a bright student throughout his academics and passed out with distinction always.


Early years in Music

Saandip took to singing as a hobby during his childhood. He developed an interest in music very early in his life, while listening to his elder brother Sirish. Because of his father's Railway job he was brought up in Maharashtra (Wardha , Sholapur) and stayed in Bhopal, Madhya Pradesh from 1981 to 1991. He did his schooling in Kendriya Vidyalaya in Bhopal. Since school days only he was a bright student and used to participate in all the singing competitions and won many prizes. He came to Hyderabad in 1991 where his musical journey got ignition when he joined the tutelage of Dr. Shobha Raju[6] (Annamacharya Pada Kokila) in 1994. He honed his singing skills under the able guidance of Dr. Shobha Raju, and even stood as Gold medalist in Annamacharya Keeratanas at National level in 1996. He started giving many stage performances with Swaramadhuri musical troupe led by yesteryear singer G. Anand.


Playback Singing Career

As a playback singer he has given playback for more than 90 Telugu movies, 1 Hindi movie, 1 Tamil movie and 2 Kannada movies. Sung in Around 600 Private/devotional albums. His playback journey kick started with Blockbuster movie Chitram under the prestigious Banner of Ushakiron Movies. After that the Song "Nagundelo neevundipova" from Nuvvu Nenu was a runaway chartbuster hit. He Received accolades from Megastar Chiranjeevi for the Song "Manava manava" in the movie Anji (film), picturised on the Megastar himself. Song "Naalo Nenu, Lene lenu" from the movie Avunu Valliddaru Ista Paddaru was very much appreciated by critics for his soulful rendering. And the song " Dola re " from the recent Blockbuster Arundhati (film) proved his versatility as a singer. He has also lent his voice for a recent Rajesh Khanna Starrer hindi movie called "Wafaa" and 2 Kannada movies by name "Ice Spice" and "High school" which are yet to release.3


TV shows

He immediately got recognition through a Famous Telugu show " Padutha Teeyaga" [7] in ETV Telugu hosted by the legendary s p balasubrahmaniam in 1998. In which he was the finalist. His talent was much appreciated by one and all, and was again called by S.P.Balu for his home production show "Endaro mahanubhavulu" in Gemini TV, where saandip got opportunity to sing 17 songs of varied genres and display his prowess again. He was the first person from south to have participated in the prestigious National show Zee – Sa Re Ga Ma Pa hosted by Shaan. Where his ability in hindi songs was noticed by people all around the globe as the show was watched by in 120 countries and more than 500 million viewers globally. His memorable moments in the show were : 1. Vinod Rathod stating " You have a wonderful hindi diction and you score more points for the finesse with which you have pronounced the words" ( in the song " chaudwin ka chaand" 2. Shaan clarifying his doubt about the name "saandip" and why not "sandeep" and appreciating every time the way saandip is dressed and expressing his interest to visit Hyderabad to shop for dresses. (humorous anecdote) 3. Huge applaud and appreciation for his rendition of Annamacharya keertana "Tandanana". 4. Appreciation by Sadhna sargam for his ability to render song in kannada which is a language other than hindi and his mother tongue(Telugu). 5. His humble and sportive attitude was very much appreciated by Rajan and neena Mehta in the 6th episode. He even appeared as a Judge for Maa TV "Super Singer" and Zee TV "Saregamapa(telugu)".


Actor

Not only as a singer but also as a Hero, he has won appreciations of the critics for natural performance in the movie "Premayanamaha - Love is God". Got an initial stepping stone to prove mettle as a singing actor with this movie. In which the song America America, shot in New York's breathtaking locales, rendered and performed by him, was received with widespread acclamation. Recently he also acted in a movie named "Inkosari' which is produced by "Bay Movies" .It has Richa Pallod, Raja, Manjari as the co-stars. He got very good reviews about his acting as vicky in this movie and has shown various shades as an actor.


Anchor

He has anchored Popular Musical TV show "Sing a Song" on Maa TV and a special musical-lyrical Ugadi episode in ETV.


Live shows and Performances

He has performed more than 700 Live shows all over India, which includes: "Spirit of unity concerts-for national integration", held in Srikakulam on 26th of January 2002 presided by Mr.T.V.K.Shastry. Corporate shows - Hero Honda, Intelligroup, Robert Bosch, Ratiocination, Vizag Steel Plant, Indian Railways etc. Delhi Telugu Samiti Show with Smt.S.Janaki. Show in Colleges/Educational Institution: Mathrusri Eng. College, Bangalore Institute of Technology, BMSCE Bangalore, UVCE Bangalore, Yavanika. Shows with Mr.Koti, Mr.R.P.Patnaik, Mr.Chakri, Mr.Devi sriprasad, Mr.S.P.Balu, Mr.Madavpeddi suresh, Mr.Vasu Rao and many more. Semi- classical concerts : Puttaparthy, Gayana Samaj-Bangalore, Annamayyapuram Hyderabad, 600 anniversary celebrations Tallapaka.
Singer Saandip Photos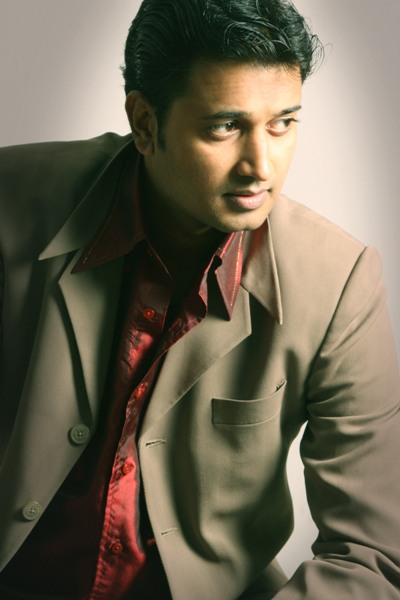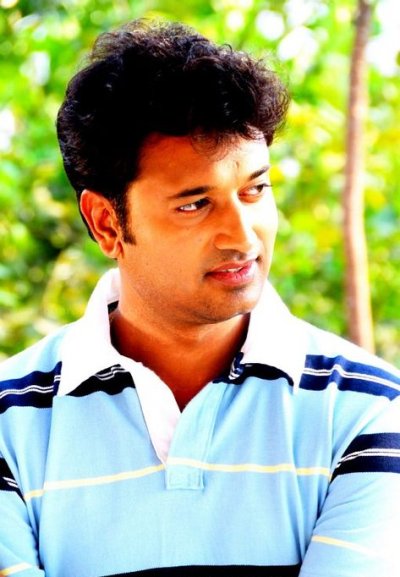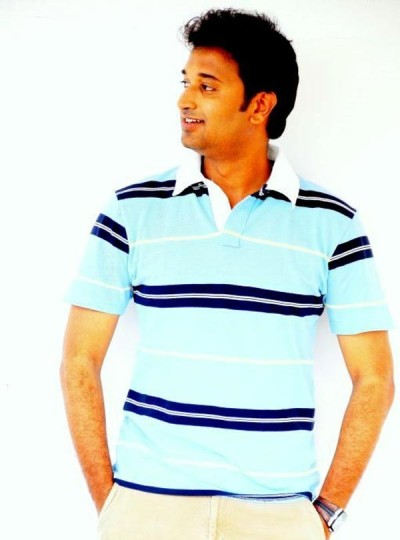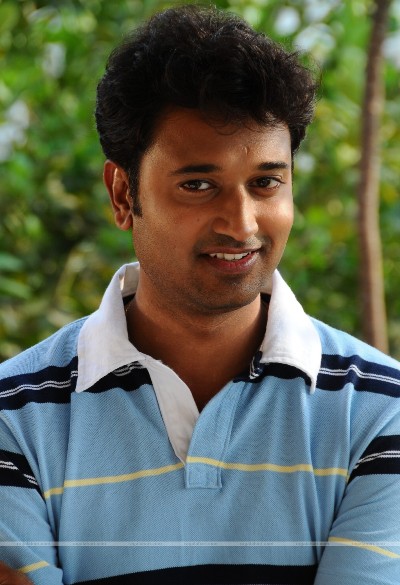 Send email to Saandip's mail box:
| | |
| --- | --- |
| | More information about Saandip will be added soon. If you found any nude picture, please report us. |









Advertisement