About Shaan Singer

Male singer Shaan Singer from India, famous due to bollywood
Playback Singer
Shaan Singer Biography, Interview & Pictures

Shaan (born Shantanu Mukherjee (Bengali: শান্তনু মুখার্জী) on 30 September 1972), is an Indian playback singer, and television host. He hosted the shows Sa Re Ga Ma Pa, Sa Re Ga Ma Pa L'il Champs, Star Voice of India and "Star Voice of India 2". In the Indian television program Music Ka Maha Muqabla his team, Shaan's Strikers, finished as the runners up, second only to music maestro Shankar Mahadevanís team.


Personal life

Shaan was born into a Bengali Brahmin family on 30 September 1972 in Khandwa, Madhya Pradesh. He is the son of the late music director Manas Mukherjee and brother of singer Sagarika. His father died when Shaan was 13, after which his mother found work as a singer and took care of the whole family. He is married to Radhika and has two sons, Soham and Shubh. He is the grandson of lyricist Jahar Mukherjee.


Early years and music albums

As a child, Shaan began his career by singing ad jingles. After giving it up for a brief period, he soon returned to it, and also began to sing remixes and cover versions. In the 1989 movie Parinda, when he was only 17 years of age, Shaan sang a single line in the song, "Kitni Hai Pyari Pyari Dosti Hamari".

Shaan and his sister's career began with Naujawan. They signed up with Magnasound recording company and recorded a few successful albums. The album Naujawan was a hit. Then came the Album Q - Funk, which sold a million copies. He entered the pop scene with sister Sagarika, powered by pop-guru Bidduís melodies and doing re-mixes.Then came Roop Tera Mastana, a remix album of R.D. Burman's songs, that brought them further into the limelight.

Shaan has been wooing the audiences since he stepped into Indian Music industry. He launched Loveology after this, which was well received by young hearts all over.[2] The track from his second album Tanha Dil, " Bhool Ja ", which is an excellent ballad with superb lyrics written by the man himself, catapulted to the charts within days of its release and was very popular on radio.

Dil Kya Kare is a remix that caught everyone's eye thanks to its electrifying video and soothing melodies. Mana Janab is a fun and frolicking blast from the past that Shaan livens up with a Latino groove. Induced with lots of emotional and groovy tracks, the album popped up the singerís star rating, market value and of course ambitions.

In 2000 he won the MTV Asia Music Award for best solo album for his album Tanha Dil. Three years later Shaan launched his album Aksar which was again hugely successful. The album contained songs featuring international stars such as Blue, Mel C and Samira Said.

For both the albums Tanha Dil and Aksar, Shaan sang, composed and wrote the lyrics of his songs, except the title track "Tanha Dil" which was composed by Ram Sampath, who is also famous for the Bhag DK Bose song from the movie, Delhi Belly.

Recently he released a song with MLTR, "Take me to your heart". The song appears on his album Tishnagi.The song "Shuruat" in his album Tishnagi was made into a music video to promote the film, The Chronicles of Narnia: The Lion, the Witch and the Wardrobe.

He has released Tomar Aakash in year 2004, a Bengali album with his sister in which he has brought out his dad's unreleased songs. He also plans to release an album remaking his father's compositions with his sister in Hindi. He recently sang one of his father's compositions on sets of STAR Plus's Music Ka Maha Muqqabla .


Playback singing,Music composition & Lyrics writing

Apart from singing for his albums, Shaan has been the voice of almost all of Bollywood's leading men starting from Shahid Kapur to Saif Ali Khan. He is widely appreciated for his excellent voice quality and singing songs from heart. He has thus established himself as one of the leading playback singers in Bollywood today.

Shaan sang, composed the music and wrote the lyrics of his songs for both of his super hit albums Tanha Dil and Aksar. He has also composed music for many TV serials and has won the Best TV music director award. Shaan is also well known for giving inputs about music and lyrics to the music directors for which he sings.

Shaan has sung playback vocals for several hit Bollywood films, including Pyaar Mein Kabhi Kabhi, Bas Itna Sa Khwaab Hai, Jhankaar Beats, Lakshya,Kaante, Dil Chahta Hai, Kal Ho Na Ho, Hum Tum,, Dhoom, Dus, Salaam Namaste, Fight Club - Members Only,Koi Mil Gaya,Munna Bhai M.B.B.S, Don - The Chase Begins Again, Fanaa, Kabhi Alvida Naa Kehna, Masti (2004 film), Om Shanti Om, Partner, Welcome , Saawariya, Jab We Met, 3 Idiots, Taare Zameen Par and many more.

Shaan has also given his voice to many hit Bengali,Telugu and Tamil film songs.Popular songs by Shaan include hits like "Musu Musu"[influenced by a hit Nepali song of same starting lines] and "Wo Pehli Baar" from Pyaar Mein Kabhi Kabhi ; "Tune Mujhe Pehchaana Nahin" from Raju Chacha ; "Nikamma Kiya Is Dil Ne" from Kyaa Dil Ne Kahaa ; "O Re Kanchi" from Asoka ; "Yeh Hawein" from Bas Itna Sa Khwaab Hai ; "Koi Kahe Kehta Rahe" and "Woh Ladki Hai Kahan" from Dil Chahta Hai ; "O Humdum Suniyo Re" from Saathiya ; "Subha Ho Gayi Mamu" from Munna Bhai M.B.B.S ; "Suno Na" and "Tera Muskurana" from Jhankaar Beats ; "It's The Time To Disco" and "Kuch To Hua Hai" from Kal Ho Na Ho ; "En Panchhiyon" from Koi Mil Gaya ; "Dus Bahane" from Dus ; "Shikdum" from Dhoom ; "Main Aisa Kyun Hoon" from Lakshya ; "Ladki Kyun" from Hum Tum ; "My Dil Goes Mmmm" from Salaam Namaste ; "Where's The Party Tonight" and "Rock And Roll Soniye" from Kabhi Alvida Naa Kehna ; "Chori Chori Chhora Chhori" from Masti (2004 film) ; "Main Hoon Don" from Don - The Chase Begins Again ; "Hey Shona" from Ta Ra Rum Pum ; "Do U Wanna Partner" and "You're My Love" from Partner ; "Insha Allah" and "Welcome" from Welcome ; "Bum Bum Bole" from Taare Zameen Par ; "Aao milo chalo" from Jab We Met ; "Behti Hawa Sa Tha Woh" from 3 Idiots and the very popular songs "Chand Sifarish" from the movie Fanaa and "Jab se tere naina" from the movie Saawariya.

He has sung few nepali songs in nepalifilms and albums among which the song Adha Jindagi has become very popular Shaan has always focused on versatility. On one side he can belt out a blockbuster like "Nikamma" and on the other hand he can sing the soulful rag-darbari based "Paigham laya saawan".He has sung several genres of songs. "Tanha dil" is a pop superhit then, "One Love" belongs to hip-hop genre, and "Bhool Ja" is an excellent rock Ballad.

He has started learning music from the legendary Ghulam Mustafa Khan, and according to Shaan it has enriched his voice and taught him so much about life. The World loves shaan because of his innocence and serenity.

He has also recorded the theme song for the IPL team Deccan Chargers known as Go Chargers Go with composer Shamir Tandon and lyricist Virag Mishra. The song belongs to belongs to Pop Rock genre.


Musical show hosting

He hosted the television show, Sa Re Ga Ma Pa on Zee TV from years 2000-2006, which won the Music Programme of the Year award at the Indian Telly Awards in 2003. In 2007, he left the host job and then was replaced by 21 year-old Aditya Narayan. At the same awards function, Shaan won Best TV Music Director, for creating the music of the Zee TV show, Lipstick, for friend, Goldie Behl.

He also appeared as the guest in the first episode of the new show Antakshari: The Great Challenge which aired on 9 February 2007 on Star One.

Shaan is now the host of a music show called Star Voice of India (SVOI) which airs on Star Plus. He was offered to host Star Voice Of India Chote Ustaad, but opted out to spend time with his family. However, he returned to host the next season of Star Voice of India.


International acclaim & other projects

Shaan is one of those few Indian singers,who has been opted by international singers for collaboration. After working with blue for the song (One Love) and singing theme song (Shuruat) for the movie The Chronicles of Narnia: The Lion, the Witch and the Wardrobe Shaan collaborated with Michael Learns to Rock for his album Tishnagi. Shaan also composed six of the album's nine tracks and penned most of the songs, excluding the number Take me to your heart with Michael Learns to Rock. The video of this number has been quite popular too.

Shaan has sung title songs for the many TV shows also. He sang title song for the comedy show Khichdi which airs on Star Plus. He also sang the title song for Shakuntala which airs on Star One.

Along with singing, Shaan has also acted in the movie, Daman, also starring Raveena Tandon. He has made appearances in his songs in the movies, Zameen and Hungama.

Shaan often performs for Pro Shows which are conducted as a part of the cultural festivals of various colleges. Among the prominent cult festivals where he has performed live recently are Recstacy of NIT Durgapur, Spring Fest of IIT Kharagpur, Mood Indigo of IIT Bombay, Ragam of NIT Calicut, Alcheringa of IIT Guwahati and in Riviera'10 of VIT University. Recently he has performed live in an IBM event "Imprint 2008, Bangalore" for IBM GBS exclusively.

He said in an interview that music directors are avoiding established singers to bring some novelty in the playback singing,while compromising on the quality.Auto tuning software ensures that even rough voice can sound good while finally recording and releasing the song.

Shaan has also been a judge on many talent hunt shows.

Shaan is a team Captain, judge, and mentor on STAR Plus's Music Ka Maha Muqqabla for the team Shaan's Strikers. His team won the Runner Up prize, amounting to Rs. 25 lakhs (Rs. 2.5 million) in this game show on 20 March 2010, losing to Shanker Mahadevan and his team, with 43.1 points to 46.3 points.


His song "Chand Sifarish" from the movie Fanaa and "Jab Se Tere Naina" from Saawariya won the Filmfare Best Male Playback Award and the Zee Cine Award Best Playback Singer - Male apart from receiving several other nominations. In 2000 he won the MTV Asia Music Award for best solo album for his album Tanha Dil. Shaan won Best TV Music Director Award for creating the music of the Zee TV show Lipstick.
Singer Shaan Singer Photos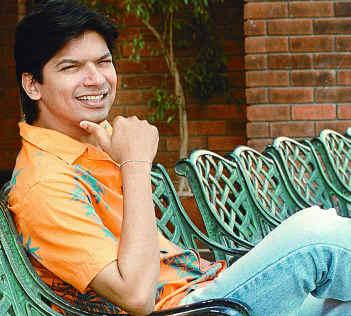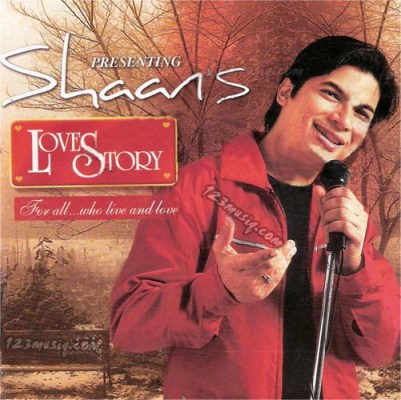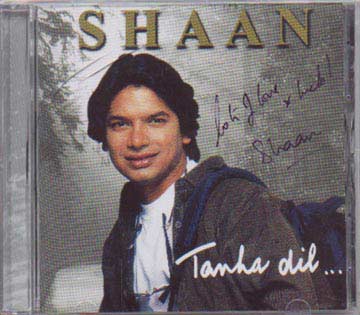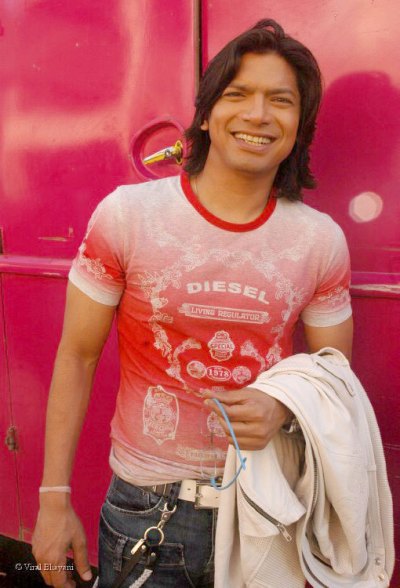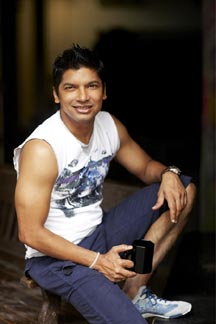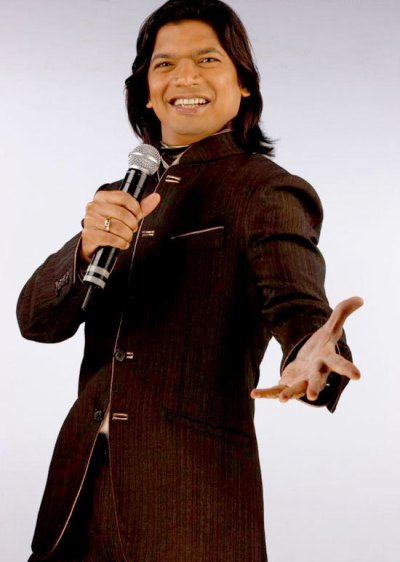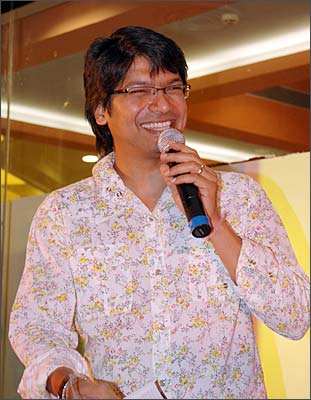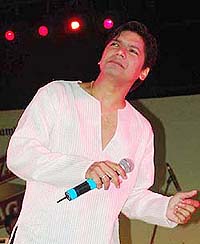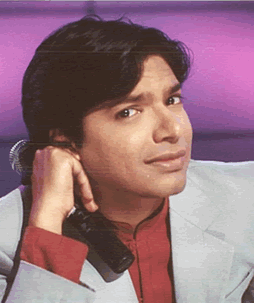 Send email to Shaan Singer's mail box:
| | |
| --- | --- |
| | More information about Shaan Singer will be added soon. If you found any nude picture, please report us. |









Advertisement