About Shibani Kashyap

Female singer Shibani Kashyap from India, famous due to bollywood
Playback Singer
Shibani Kashyap Singer Biography, Interview & Pictures

Shibani Kashyap is an Indian female singer, who is actively working in Bollywood film Industry, Some of her songs are very popular like Sajna Aaa Bhi Ja from movie Waisa Bhi Hota Hai Part II, she has anchored a Singer Hunt Show named Bathroom Singer.

Shibani Kashyap achieved fame By singing the signature tune of the AIR FM channel of All India Radio and Amul India. Shibani mostly composes music in the Sufi-western blend. It is also confirmed that Shibani will soon seen acting in the new Faisal Saif directed movie Main Osama. This will be the first time that Shibani will be composing the music of the film as well as acting in it.Shibani Kashyap's Profile :

Shibani Kashyap is an Indian singer. Born in Delhi, India, she is a graduate in English Literature from the University of Delhi. She specializes in western and Indian classical music.

She was a member of the band Black Slade in Delhi. In 1996, the signature tune of A.I.R. F.M., a channel of the All India Radio was launched in Shibani's voice. She has also composed advertisement jingles for Amul India and Subah Savere show on Doordarshan. She shot into national fame with her debut pop album "Ho Gayi Hai Mohabbat" (1998) for which she won the Channel V award. She was selected to represent India at the 1999 annual international music festival "Azia Dauysy" held in Kazakhstan. In 2000, she released a Sufi album called "Nagmagee". She has also performed live shows around the world. She composed and sang her first film song "Sajna Aa Bhi Jaa" for the Hindi film Waisa Bhi Hota Hai in 2003. She has also sung songs for film Zinda (2006) and 1971 (2007).

She won the Best Female Pop Singer award for the album "Nazakat" at the 2005 Sangeet Awards held in San Francisco. She has also composed and sung the title track for the television serial "Akela" on Sony Entertainment Television channel. She was one of the judges of the singing show Bathroom Singer on Sahara Filmy channel.

Shibani Kashyap along with 29 other Artists both Independent and Mainstream were picked to be a part of Hungama Digital Media's new Independent Music Venture ArtistAloud.com. According to Shibani Kashyap "It is a great site as it gives artists their individual space and a platform. It is a great revenue opportunity as well, because there is no way people would be able to pirate these songs, as they are not available in the market. This way we can fight piracy and get our rightful revenues.
Singer Shibani Kashyap Photos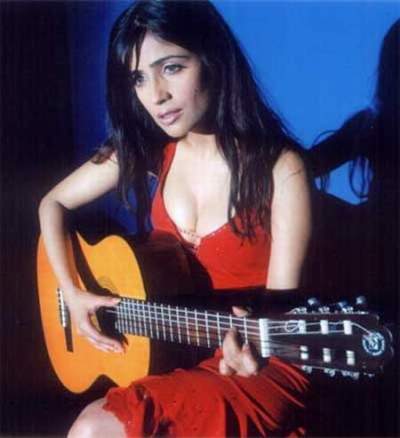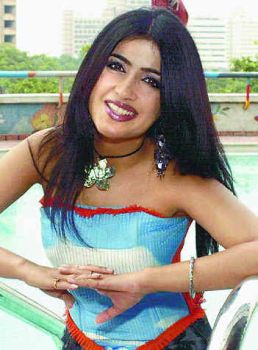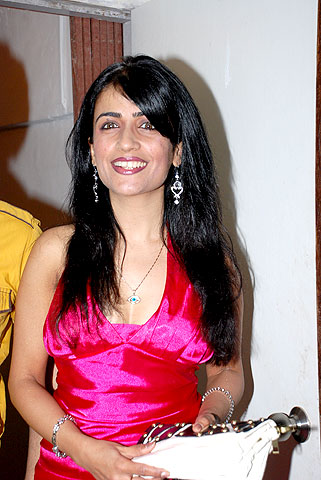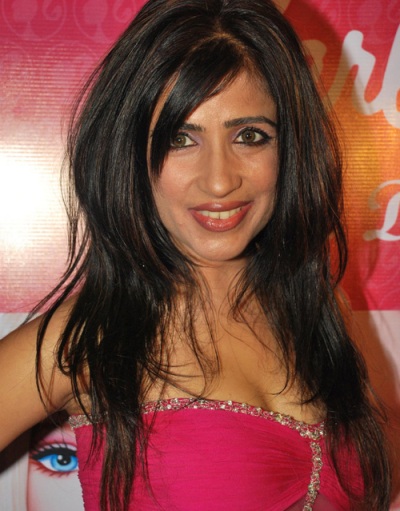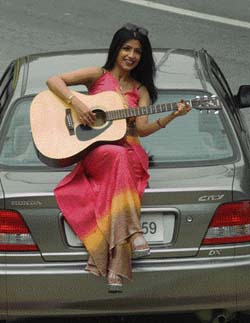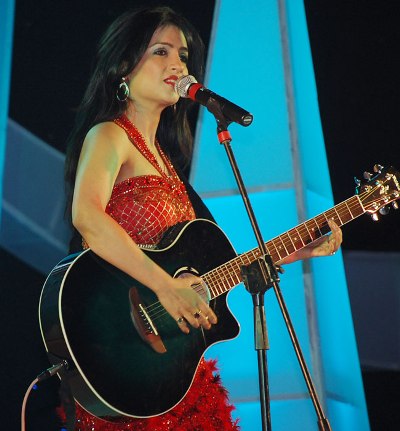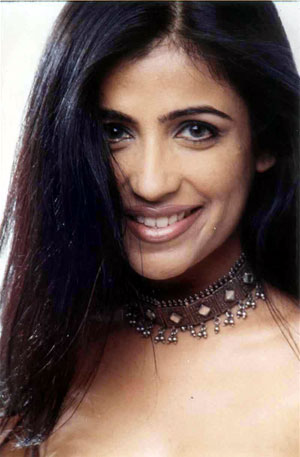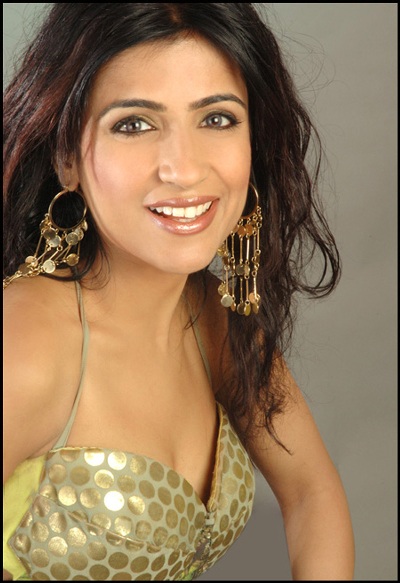 Send email to Shibani Kashyap's mail box:
| | |
| --- | --- |
| | More information about Shibani Kashyap will be added soon. If you found any nude picture, please report us. |









Advertisement