About Bhavya Gowda

Female model Bhavya Gowda from India, famous due to bollywood
Famous Model
Bhavya Gowda Model Pictures, Interview, Biography

Bhavya Gowda (Kannada - Bhavya meaning 'Splendid, Auspicious, Excellent'); born on 29 January 1984) is an Indian Model, who became the first Indian Beauty Contestant to be crowned Miss Earth Northampton (Midlands UK) in 2010. She was crowned at the age of 26, following a two-day competition at Blackpool on 22 September 2010, and was chosen from 64 contestants and also she was a finalist of Miss England Earth. She was also Miss India Personality in 2002. She is the first Celebrity Bridal Model of India. She was also Miss Commonwealth International 2010 Finalist for Asia-Pacific.


Early Life and Background

Bhavya was born in Hassan, Karnataka, India. Her family moved to Bangalore, Karnataka, India, when she was a year old. Bhavya is of Hindu origin, and her mother tongue is Kannada. Her father, Mr. L. R. Shivarame Gowda, is a famous politician from Mandya, and her mother Mrs. Sudha Shivarame Gowda is a house wife. Bhavya also has an elder brother, Mr. Chethan Gowda.


Education

Bhavya attended Bishop Cotton Girls School in Bangalore, and completed her Pre-University studies at Mount Carmel College Bangalore. She then completed her BBM in Mount Carmel College, Bangalore. As she is passionate about studies, she continued her higher education in Mount Carmel College Bangalore, where she then completed her Post Graduation Major in Finance. She went on to do International MBA (Specializing in Finance) from the University of Northampton UK and also did a Post Graduation in Higher Educational Management from the University of Leeds UK. Currently she perceives her Doctorate (PhD) in Higher Educational Management from UK.


Career

Modeling in India

While in college, Bhavya pursued a career in modeling.She was then appointed as the secretary of the fashion team in Mount Carmel College Bangalore. Her first stint in modeling was when she was 9 years old where she did a fashion shoot for Weekender Kids. Over the years, she has done modeling for such Indian brand names as Chandrika Soap as a Face, HP, IBM, World Gold Council, MTV Fashion Awards and has been "brand ambassador" for Sri Krishna Diamond Jewelry. She wore jewelry worth 3.25 crore rupees in a jewelry show organized by Sri Krishna Diamond Jewelry at Bangalore Press Club on February 16, 2006.


She has worked with the famous Fashion Designer Prasad Bidapa in an event named Bangalore Habba. She has also worked with some big Photographers like Zubair, Jacob Henry, Kumaran Ganeshan; Choreographers like Achala Sachdev, Sheetal, Mithilesh; Stylists like Sitara Khudige, Mubeena, Gautam Pavate, Iqbal (Hi Fashions); Makeup Artists like Gauri Kapoor, Zarine, Laila, Vikram, Siddhu etc. in the Indian Industry.



Modeling in UK

She continued her Modeling Career in UK after she went there for further education. Her first big break in UK was in 2009 when she was adjudged as Runner up of Fabulous Face of Northampton. She then went on to win one of the most coveted titles of UK, Miss Earth Northampton(Midlands UK) in 2010.


She has featured in a lot of magazines in UK like Neon magazine (sponsors of the Miss Earth Pageant in 2010). She was on the Cover Page of 3rd issue of Neon magazine. The latest addition to the list being, Asian Women Magazine (May-2011) and Asian Style Magazine (May-2011, Midlands). She is one of the main models of Asian Bridal and Training Academy. She was also the face of the famous Preet D(Hair, Makeup and Mehendi) and Monika Hair and Beauty . She has modeled for some of the well known brands in the world like the Ed Hardy by Christian Audigier, with Tom Hart as the photographer and was featured in Neon magazine. She was once named as a "Living Doll" at the world famous Wembley Stadium in London. She was also addressed as "Miss Real Beauty" by Asiana Magazine UK. One of her bridal pictures was chosen as the Best Bridal Picture of the World by World Bridal Association.


She has featured in a Music Video produced by the Famous Jazzy B and Sunny Dee. She is the first Indian to take part in a Fashion Show organized by the Pakistan High Commission in UK. She has worked with the famous photographer Simon Walden of Bride and Prejudice fame. She has done Live Modeling for Asian Women Bridal Exhibition in UK. Bhavya has also featured in 'Image' and 'R' Magazines in UK.
Model Bhavya Gowda Photos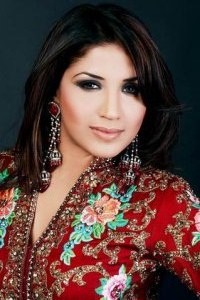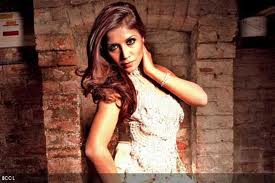 Send email to Bhavya Gowda's mail box:
| | |
| --- | --- |
| | More information about Bhavya Gowda will be added soon. If you found any nude picture, please report us. |









Advertisement