About Saman Hasnain

Female model Saman Hasnain from Pakistan, famous due to bollywood
Mrs. Pakistan World 2008
Saman Hasnain Model Pictures, Interview, Biography

Saman Hasnain (Urdu: سمن حسنین ), from Lahore, Pakistan, was crowned the second Mrs. Pakistan World on January 2, 2008.[1] Her reign marks great progression in the woman's liberation movement of Pakistan. Hasnain was on the judging panel for the Miss Pakistan World 2007 pageant.[1] In June 2008 Hasnain competed in the Mrs. World-Russia 2008, winning "Mrs Congeniality" and "Best Dressed". She was also awarded $15,000 in a "Smile Competetion" in Mrs. Globe-California-USA 2008.In September she won several titles in that competition, including Mrs. Congeniality, Mother and Wife of the Year, Best New Country, Spirit of WIN and the Friendship Award voted by all the contestants. Saman Hasnain has made history as the first Pakistani woman to receive so many international recognitions and awards in one year.

Saman Hasnain works as a Marketing and finance specialist. Her platform covers many different issues, but her main focus is the empowerment of women of Pakistan and education of youth, both in Pakistan and around the world. Prior to her crowning Saman Hasnain has assisted in the building of a school for 1000 children in Pakistan, as well as being a strong supporter of several non profit organizations such as Development in Literacy (DIL). and many other organizations working on the cause of women . Some of the organizations include Hadaya,SOS,Shaukat Khanum Cancer Hospital, Dar-ul-Aman and Ghulab Devi Hospital .She is also the Vice President for RESCUE-Pakistan an organization working in Pakistan for the under privileged . She is a regular volunteer at her children's school in San Francisco and aims to continue her mission to aid in the education of today's youth.

Saman Hasnain has written and published two books of Urdu poetry in Pakistan(Ik Pal Ki Zindagi and Hawa Ki Beti) to inspire and bring awareness to the issues faced by women.

Saman is also the CEO of S&S Films International,a nine time international award winning film company making movies with good causes to bring awareness to social issues. She has completed seven films in 2010 and have currently several films in the pipeline that will all be released worldwide in 2011. She is also a film producer and her movie credits include 51 percent, a movie on women rights, Crossing Borderlines-A movie on Afghan Refugees In Pakistan, "Blinds with a Vision"-A movie on blinds in Pakistan,Survival -A film on the flood catastrophe in Pakistan, Saman Hasnain also received the award as the "Best Producer " for the film "Wish List" in NAFA Film Festival.

Saman Hasnain is the producer of an upcoming documentary film Souled Out!. This film is based on a true life story of an ex Madam in the sex trade. The story of Souled Out has made international news. Saman states Souled Out for me is not just a documentary film but a message to stop the exploitation of women through the prostitution business. I hope this film bring awareness and change in the policies made by the law makers to protect women. Souled Out will be released in 2011.

Hasnain is the Director and President of WIN-Pakistan, an organization working in collaboration with WIN International an organization endorsed by Hilaray Clinton and Arnold Schwarzenegger to bring empowerment and healing to women tormented by abuse. This is the first time an organization of this nature is launched in Asia and specially in a Muslim country.

Saman Hasnain says, "When you heal a woman, you heal a family, when you heal a family , you heal a nation", She also stated,"I would like to change the world's perception of Pakistani women. Pakistani women are strong and making their mark in every professional field. It is important to raise funds and help resolve issues faced by Pakistan. I hope to act as a role model, and encourage, educate and motivate Pakistani women to help achieve a strong and progressive Pakistan,"

Hasnain is married and the mother of two boys. She is originally From Lahore -Pakistan and did her graduation from Kinnaird College -Lahore.

In March 2010 Saman Hasnain received the "Woman Achiever of the Year" award at the pride of performance ceremony By "Safeer-E-Pakistan" GEO TV, and was also given the title of "Lifetime Adviser for Safeer-e -Pakistan,the most watched TV show for overseas Pakistanis .

Saman Hasnain is also the first woman from Pakistan and a Muslim country that was awarded a position to be on the panel of Judges for all International and national beauty pageants for Mrs Globe-One of the most prestigious and well respected beauty pageant for women in US and around the world. Saman Hasnain also succeeded in eliminating swim suit segment from this pageant for Muslim women. She stated, "This is a great victory for me and the Muslim world . It will give opportunity to more Muslim women to participate in beauty pageants and to have an international platform to showcase their rich culture and have a global voice and platform to raise issues facing their country.
Model Saman Hasnain Photos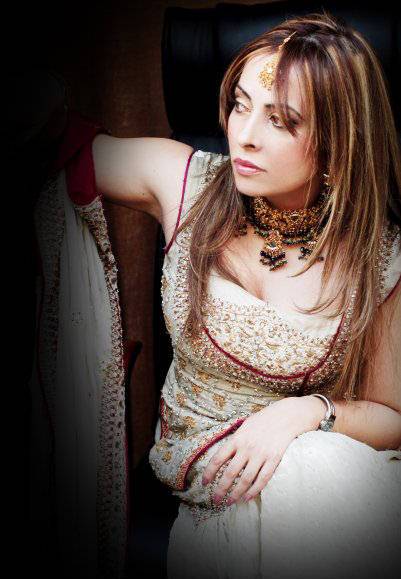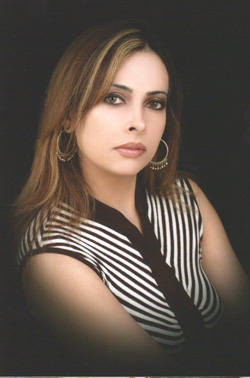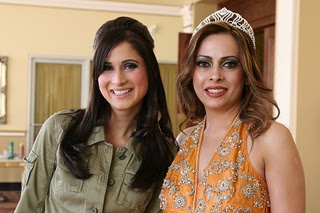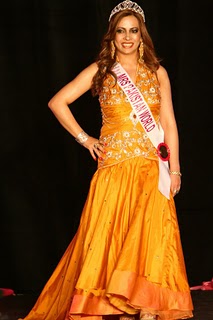 Send email to Saman Hasnain's mail box:
| | |
| --- | --- |
| | More information about Saman Hasnain will be added soon. If you found any nude picture, please report us. |









Advertisement