About Shamim Ara

Female actress Shamim Ara from Pakistan, famous due to lollywood
Heroine, Supporting Actress, P
Shamim Ara Actress Pictures Interview Biography

First film: Kanwari Baiwa (Urdu - 1956)
Last film (as actress): Tees Mar Khan (Punjabi - 1989)
As film heroine:
Pakistan's most popular and busiest Urdu film heroine in the 60s. She got breakthrough from super hit melodious film Saheli. Followed by some famous films such as Insan badalta hai and Zamana kya kahe ga (1961), Qaidi, Mera kya qasoor, Anchal and Mehboob (1962), Kala Pani, Seema and Ik tera sahara (1963), Shabab, Mehkhana, Pegham, Chingari, Haveli and Farangi (1964), Faishon, Dil ke tukrey, Devdas and Naela (1965), Majboor, Aag ka Darya, Jalwa and Mere Mehboob (1966), Lakhon mein ek, Doraha, Aliya and Hamraz (1967), Dil mera dharkan teri, Saiqa and Mera Ghar meri Jannat (1968), Dil-e-betab, Salgira and Aanch (1969), Be-wafa and Aansoo ban geye Moti (1970), Night Club (1971), Farz and Zindgi ek safar hai (1972) and Khawab aur Zindgi and Zeb-ul-Nissa (1973). She only appeared in two Punjabi films; Jaidad and Tees Maar Khan (her last film). She also appeared in Apna paraya and Alam Ara in 1959 and was co-actress in Madam Noor Jehan's big musical film Annar Kali (1958). Her last film as heroine was "Apne huwe Paraye" in 1977.
As producer & director:
Shamim Ara produced her first film Saiqa in 1968 and directed the inaugural film "Geo aur Jeeney do" in 1976. Munda Biga Jaye was a record breaker film with diamond jubilees in both circuits; Lahore and Karachi. Other famous films as director were Playboy, Miss Hong Kong, Miss Singapore, Miss Colombo, Lady Smuggler, Lady Commando, Akhri Mujra, Beta, Hathi mere Sathi, Hum to chaley Susral, Miss Istanbul, Hum kisi se kum nahin, Love 95 etc.
Born as Putli Bai in a dancing family in Ali Gharh, India in 1942. She visited Karachi in 1956 and was selected as heroine in Kanwari Beva. She married many times since her love affair with Mohammad Ali ended in a failure.
More about Shamim Ara by Mohammed Ayub Qureshi, Saudi Arabia:
At her peak, she was much interested and serious to get marry with Mohammed Ali, but her mother or grandmother was deadly against to this marriage, so her love to Mohammed Ali ended a failure.
Shamim ara got married more than one time but unluckily most of them were not long lasting. First time Sardar Rind, a landlord from Sind, got married with Shamim Ara forcibly, he kidnaped her and called Qazi for Nikah. After some time of the marriage, Sardar Rind was involved in a fatal accident and died on the spot on Karachi-Hyderbad highway and then Shamim Ara got freed herself.
Later Shamim Ara, after a long love affair, married with renowened film director and ex-husband of Sameena Ahmed (TV artist and producer), Fareed Ahmed, son of W.Z. Ahmed (Waada and Roohi fame). Fareed Ahmed directed many hit films like Andleeb, Angarey and Zaibunisa etc. But this marriage lasted only one day, the next day of marriage they were seperated for unknown reason. After this broken marriage, Fareed Ahmed was much depressed, left Pakistan and settled in abroad where he died.
Shamim are also got married with A. Kareem or A. Majeed from Agfa color, and got a son from him (now he is young), but unfortunately this marriage also could not become a long lasting.
At present, it is said that she is the wife of Dabeerul Hasan, who is an associated producer and story writer.
Actress Shamim Ara Photos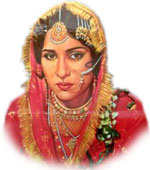 Send email to Shamim Ara's mail box:
| | |
| --- | --- |
| | More information about Shamim Ara will be added soon. If you found any nude picture, please report us. |









Advertisement