About Vasuki Sunkavalli

Female model Vasuki Sunkavalli from India, famous due to tv
Miss Universe 2011
Vasuki Sunkavalli

Vasuki Sunkavalli (born 17 August 1984) is an Indian lawyer who represented India at the Miss Universe 2011 pageant to be held in Sao Paolo, Brazil on September 12, 2011 but couldn't make it to the top 16. At 27, she was the oldest contestant at the 2011 Miss Universe competition. A former model, Sunkavalli was crowned I Am She – Miss Universe India on July 15, 2011 in Mumbai, India.


Early life

Vasuki was born on 17 August 1984 in Secunderabad, Andhra Pradesh in a Telugu Hindu family and Vasuki's native place is Vunguturu village in West Godavari district of Andhra Pradesh. Her father Venkataramana Babu Sunkavalli studied mechanical engineering and currently is in the real estate business. Her mother, Surya Prabha Sunkavalli, is an undergrad with a BA degree in Public Administration and owns a boutique, Prabhaas, at Hyderabad, India, for which she also designs unique silver artifacts on her own. She has a brother who lives and works in New York City. Sunkavalli attended St. Ann's High School, Secunderabad in Secunderabad and later joined Villa Marie Degree College in Hyderabad.

Throughout her childhood, Vasuki Sunkavalli showed varied interests. She played basketball at the state level for six years and at the national level for two years. She also learned chess, piano and Bharatanatyam (a classical Indian dance).


Law School

In 2002, Vasuki enrolled at the Symbiosis International University in Pune, India for her L.L.B degree. While there, she was "President of the Human Rights Cell" and Deputy Editor of the University Law Review. In 2006, she received the Law School's prize for Most Diligent Mooter and won the gold medal in the Inter-College Moot Court competition. At graduation in 2007, she was awarded the D.L. Mazumdar Medal for Overall Outstanding Performance in 2007 and the Mother Teresa Scholarship for exceptional work in Human Rights.

In 2009, Vasuki enrolled at New York University School of Law (NYU Law) to study International Law and Human Rights. She graduated with an LLM as a recipient of the prestigious Dean's Scholarship.


Experience

While in law school in India, Vasuki did a series of internships at a local law firm and at India's National Human Rights Committee where she drafted petitions and wrote shadow reports regarding women's issues and general human rights issues such as Right to Healthcare and Access to Water. It was during this time that Vasuki was approached by members of the Indian fashion industry. However, she declined at the time in order to concentrate on her studies.

Upon graduating from NYU, she interned at the Human Rights Watch in NYC where she worked on reports regarding illegal police detentions and children's rights. Vasuki then worked as the Third Committee's Research Assistant at the United Nations' Permanent Mission of India. While there, she concentrated on human rights. While there, she worked on various issues under the purview of human rights, mainly Third Committee matters at the United Nations General Assembly and drafted several reports which were sent to the Ministry of External Affairs Office at New Delhi, India. Also drafted statements which were delivered by India's delegates at the General Assembly meetings.


Modelling

In 2007, Vasuki made her entry into Indian fashion when she walked the ramp at Wills India Fashion Week. For the next two years, she had a prolific career as a model. She participated in various shows for many of India's top designers and modeled for brands based in Mumbai, New Delhi, Jaipur, and Kolkata. She was also part of the ad campaigns of Nike, Kit Kat, and World Gold Council. During this period, Vasuki also worked for two years at the Bill and Melinda Gates Foundation's Avahan Project for HIV/AIDS as Programming Officer. As assistant to the program director, Vasuki drafted policies and conducted fieldwork in an effort to spread awareness and introduce sex education to rural areas.


I Am She Miss Universe India

On July 15, 2011, Vasuki was crowned the I Am She – Miss Universe India 2011 in Mumbai. The pageant consisted of 20 contestants from various parts of India. Vasuki also represented India at the Miss Universe 2011 pageant in Sao Paolo, Brazil but could not make it even to the final 16.
Model Vasuki Sunkavalli Photos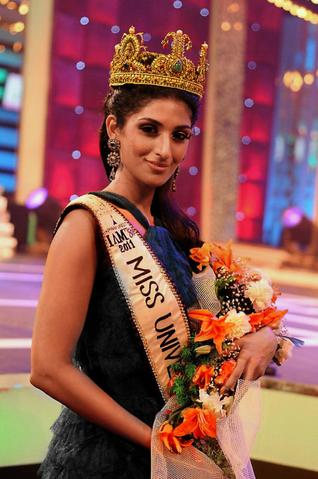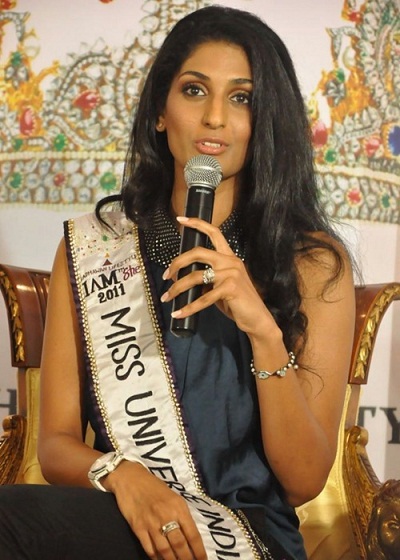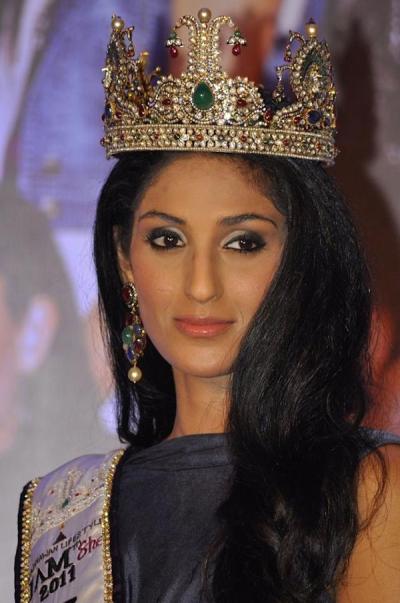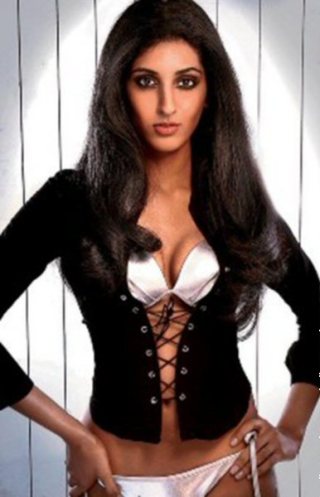 Send email to Vasuki Sunkavalli's mail box:
| | |
| --- | --- |
| | More information about Vasuki Sunkavalli will be added soon. If you found any nude picture, please report us. |









Advertisement